AREA 51 – with the coolest shops in Eindhoven. And it is easy to find unlike the one in Roswell
Centered around a world famous Skatepark Arean 51, which is a great name in itself are more of the coolest shops in Eindhoven. The area screams industrial design, with inspiring architecture, street style Graffiti, a huge square for parties, events and BBQs and a general feel of coolness to it.
After chilling out at the Skatepark and being all gloomy because I didn't bring my board I hopped over to this refurnished warehouse named Urban Shopper that plays host to a variety of shops and shows once more the tendency of Eindhovens community for collectives and collaborations. Here you can shop for fashion, jewellery, interior and even records. To underline my thesis the Vershal't Veem which is a food warehouse offers everything from herbs and spices to meats and vegetables and even flowers. The orientation of this warehouse tends more towards the classic shopping of food items for home but there are a couple of food stalls like the cool Willy Nacho Street Food Booth.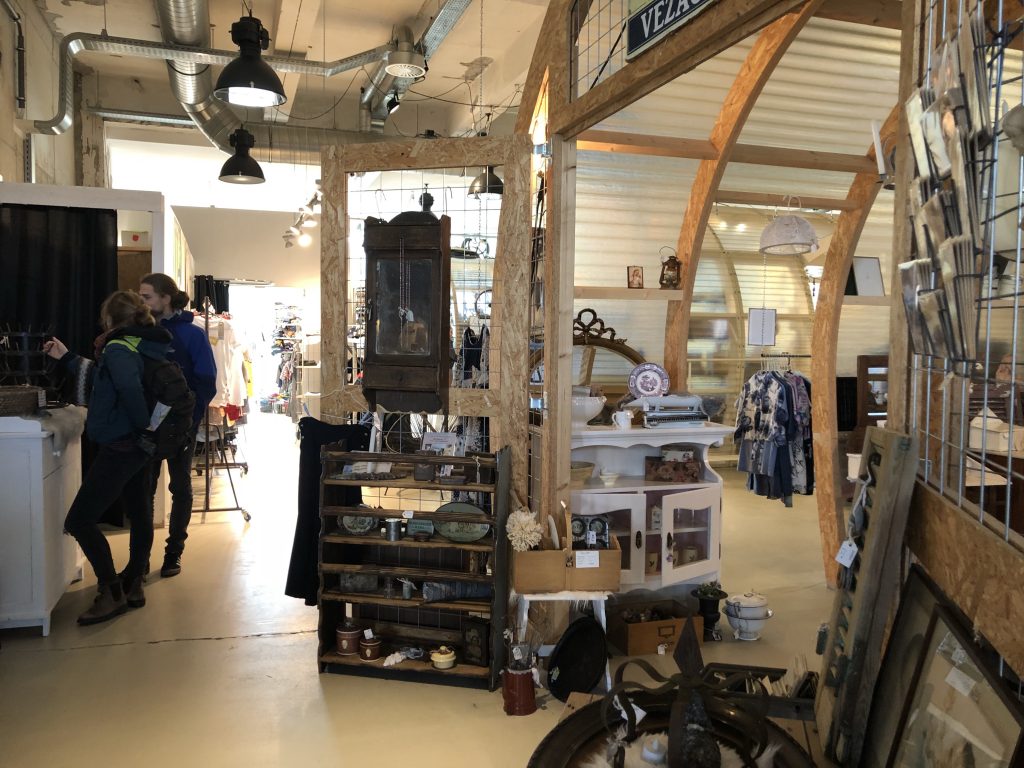 DESSERT
If afterwards you are craving some desserts you could give the ice cream parlor Intelligentia a quick visit and enjoy the science behind each flavor as the owner of the shop puts all her passion in each of her creations.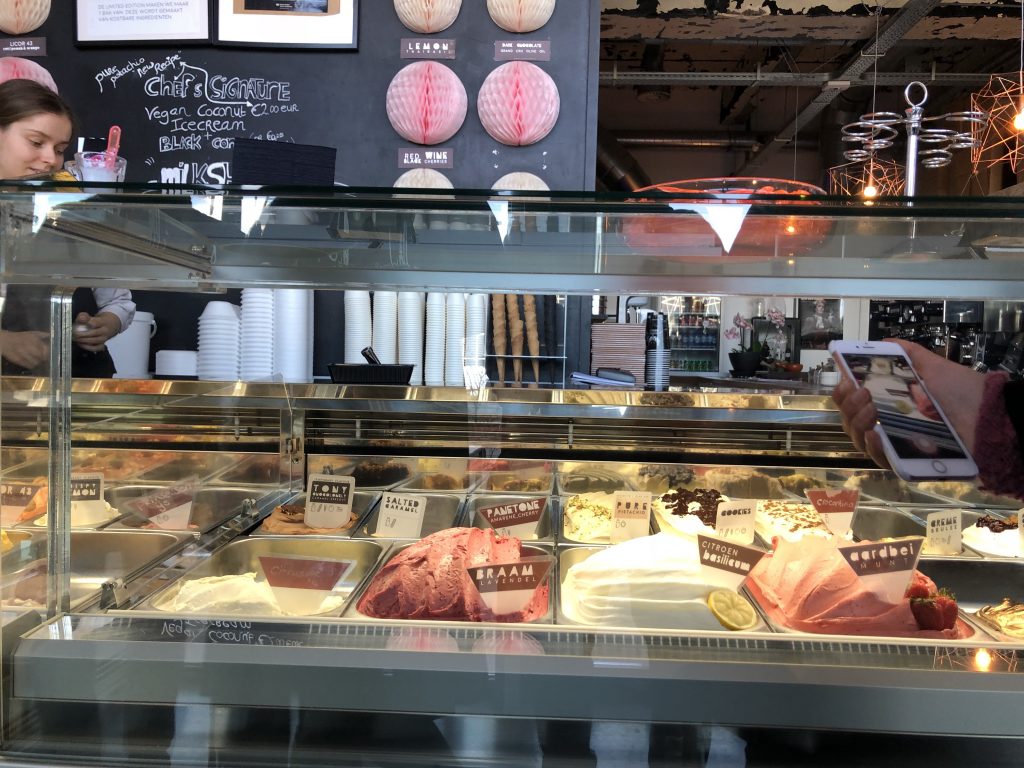 Across the skatepark you can find the Gusj Market a gigantic interior design market with a huge selection of vintage pieces … ready steady …. get lost now!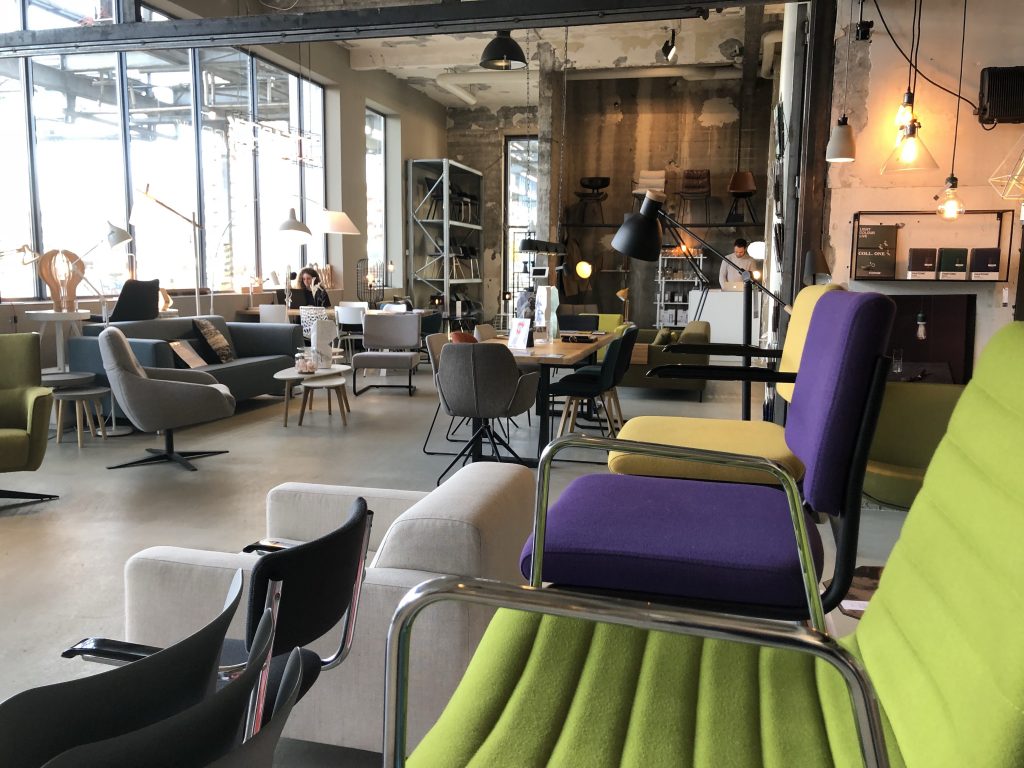 The first one store at Strijp S (that's what the whole are is called btw. I think I haven't even mentioned it yet) was Yksi which opened up its doors in 2011 and gives Dutch designers and graduates from the Design Academy Eindhoven the perfect spot to showcase their ideas and products.
Last but not least there is Radio Royaal. Damn this place looks so cool I can't stop thinking about it. A restaurant built into an old Philips factory! Just the combination of open kitchen, weird student hall tables and all the machines is mesmerizing. To be honest I basically only stumbled into that place for 5 minutes and they weren't even open. I will check it out and if the food rocks it will get its own article!
Finally finished with all the shopping I am looking for a cool bar to chill for a second and I found my place for the night at Kazerne – This link leads to the article I wrote just in case you were wondering 🙂 
Shop till you drop!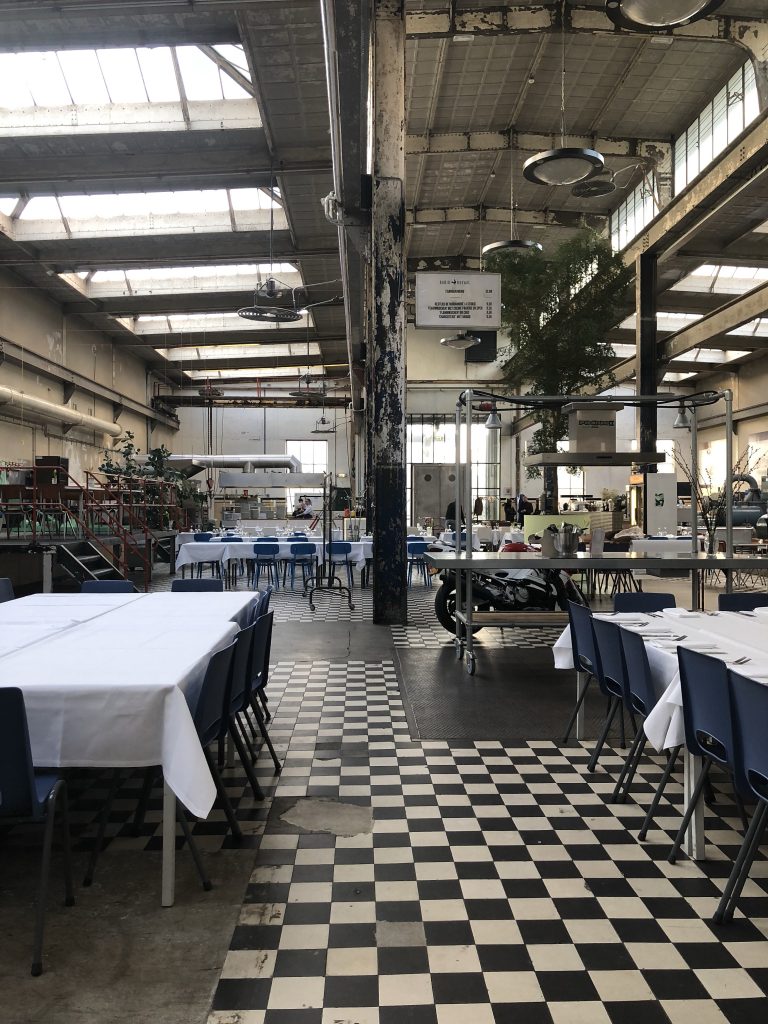 The coolest shops in Eindhoven!