As the sun sets on the Riviera in the south of Croatia – Sheraton Dubrovnik
Dubrovnik is without a doubt one of the most famous destinations in Croatia and of course I had to check it out. To do this the right way I decided to stay in a hotel with style and the Sheraton Dubrovnik was my first choice. Located at the Srebreno Bay the hotel offered the perfect combination to experience the intoxicating city of Dubrovnik and a lovely stay at a beach resort. As I entered the main reception area the full extent of the hotel became clear to me with a white piano, high ceilings and an airy feel to the whole structure. Space is everywhere, which means it never feels crowded even if 20 people are wandering through the lobby. The staff was friendly and professional thanks to that I entered my Sea View room after a couple of minutes.
The Room – Sheraton Dubrovnik
The main theme colors of the hotels are crèmes, whites, greys and a bit of terracotta, which I believe should reflect the Terracotta roofs of the old buildings. Black and white pictures are lining the wall and present old photos of Dubrovnik and underline my hypothesis. Often enough bathrooms are forgotten and get a bad treatment in hotels so I was very happy to see that this was not the case here. Wooden panels mix with glossy black walls set into scene by the LED illuminated mirror. A walk-in shower and bathtub complete the whole set with a classic selection of Le Grand Bain toiletries (Sheraton Line). Don't worry I am almost done with the room just two important things: the chocolate strawberries in the room were delicious and and…the bed is sooooo comfortable I almost passed out taking my shoes of.
Outside of the Room  – Sheraton Dubrovnik
They didn't stop with the outdoor pool which has enough place to accommodate all lot of sun lovers, but also offer the following: Indoor Pool (I didn't even get a chance to check it out…it was August so forgive me), Gym 24/7 (ultra modern), Spa (for massages), Whirlpool, Finish and Turkish Sauna and Lounge Chairs at the beach. Everything feels new and in top shape.
The beach area outside of the hotel is beautiful too with cafes and restaurants along the u-shaped beachfront but as I was there in August and it can't get more crowded than that I was so thankful to find a bit of peace at the pool. If you plan on visiting in August be prepared that it feels like the rest of Europe must be empty because everyone is in Croatia so a hotel owned pool will make your vacation a lot better.
Food
A gigantic breakfast buffet offers everything you heart desires from freshly made omelets, fruits, jams,…I am not going to count all of the items here but will give props who actually made me Eggs Benedict even though it wasn't listed anywhere. Amazing! This is the level of appreciation I have for people who make me my favorite kind of egg dish. The second important thing is that in Croatia Coffee is mostly awful but here I finally had a creamy lovely cappuccino I longed for so badly.
Things to consider
The Sheraton Dubrovnik feels immense and if your are looking for a cozy B&B this place is not for you but I enjoyed the clean forms and serene design and if you love minimalism then you will feel right at home here.
The hotel is 6km southeast of Dubrovnik and a ten minute drive from the airport, you can reach the tiny town of Mlini by walking along the shore for 20 minutes and across of the hotel are a couple of restaurant (didn't test them) if you want to dine outside. I drove to Dubrovnik from Split and stayed here because the main city is just too crowded and has no beach access. Thanks to the boat transfer from the Sheraton Dubrovnik I enjoyed a blissful ride during sunset and was back with the last ferry at 00:00 just like Cinderella. For me personally it was the perfect combination and I can absolutely recommend it here.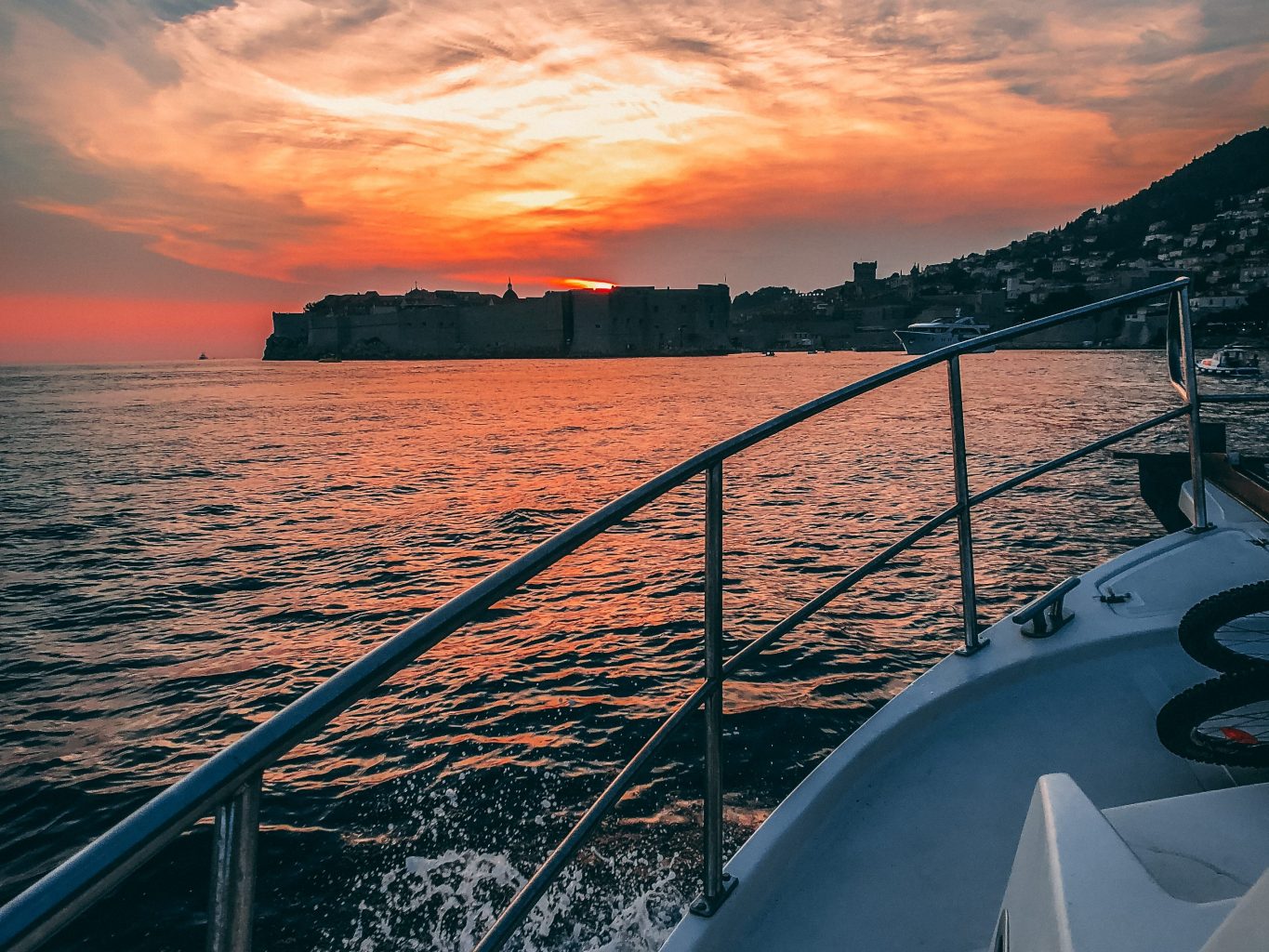 Bon Voyage(r)
Sheraton Dubrovnik Riviera Hotel
Website
Šetalište dr. F. Tuđmana 17 – 20207 Srebreno, 21312,
Mlini, Croatia