Get your Spa on!
World famous for their reduced modern styles I was looking forward to this stay before leaving home and my expectation were met in every way. The back side of the house is the only thing that's not impressive but as I am not standing there all day watching the wall I couldn't care less.
The inside on the other hand has a harmonious combination of whites and grays through all the common areas with some details taking your attention. From the delicate chairs, or wooden design pieces to the shelf full of vases just for me to take a selfie in between. The color theme carries on into the rooms that offer all the necessities you would expect from a 5 star superior hotel. One of the fluffiest beds ever invites me in for nap…waking up refreshed I hit the Spa/Pool Area that is below ground and designed with dark-colored walls and colorful small mosaic tiles that gives the whole place a wonderful atmosphere. A dip in the pool with at 27 degrees is like a step into heaven and I headed over for a steam. It is amazing how much energy I got from just an hour of relaxation…something you need for all the walking around the city.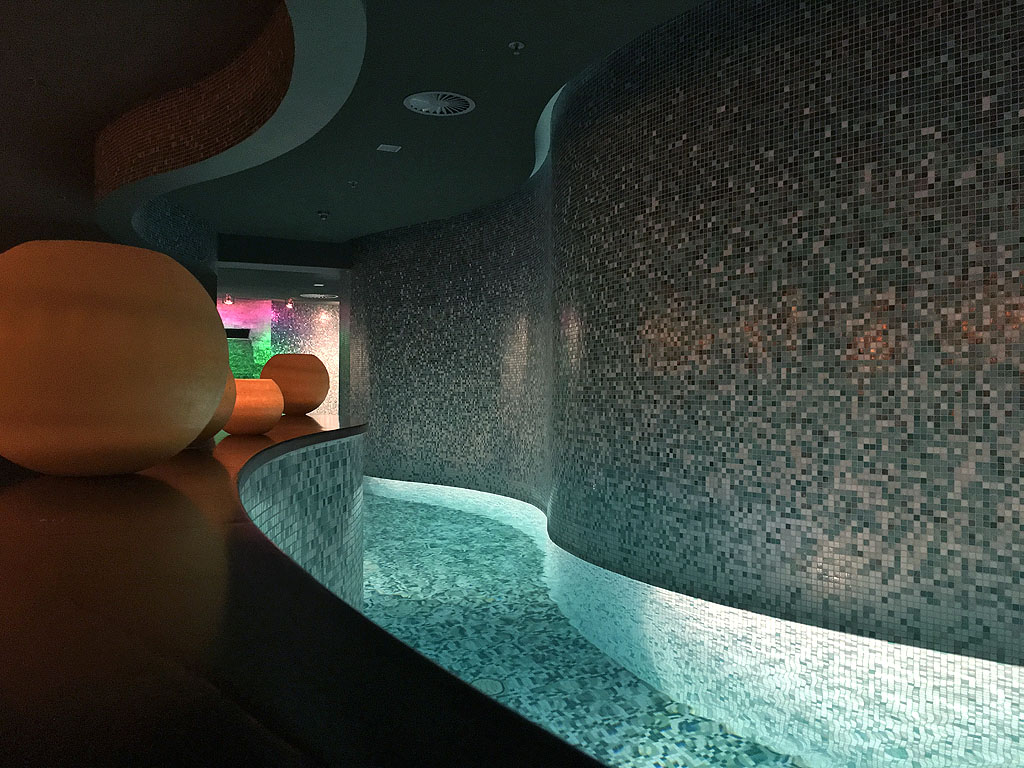 The breakfast buffet offers everything your heart wishes for from my favorite Eggs Benedict to pancakes something every high achieving hotel should offer and as you will see in all our reviews in Hamburg – all our tested hotels do offer exactly that.
Besides the Spa area my favorite part of the hotel is the outside sitting area that hangs over the river. You basically sit on top of the water enjoying the flow of the city while sipping on a splendid cappuccino, and if you wish to you can stroll over to the Speicherstadt or the old city everything is in walking distance.
Sofitel Hamburg – sofitel.com/Hamburg
Alter Wall 40, 20457 Hamburg