What to do in Ostrava – Czech Republic
Ostrava – A city boasting raw charm and confidence.
What to do in Ostrava – When you think Czech Republic, you very likely think Prague, beautiful girls and beer (and maybe not in that order). Fair enough, we all like our stereotypes. If you're among the daring kind who likes to walk off the beaten path, I'd recommend visiting Ostrava to add some attributes to your picture. The third largest city of the Czech Republic, Ostrava is located in the north-east of the country, the Moravian-Silesian region, just a few kilometers both from the Polish and the Slovakian border. Before departing on my trip, I asked my widely-traveled cousin, whether he had ever been to Ostrava. He told me that he just passed it, but that it was an industrial city. He said, "It's like the VOEST (short for the voestalpine AG), only that it is a city." Uh-huh. Nice… 
Well, after my reality check I can assure you – Ostrava is not only for those who like plumes of flame and smoke, it's also worth a trip if you…
1. LIKE GOOD VIEWS: You can take the elevator up the City Hall (Nová Radnice) to the observation deck at a height of 73m to enjoy a fantastic 360° view of the city and its surrounding area. Most prominently, you can see the Ostravice River, the tree-lined 30th April street (30.dubna), some hills (slag heaps), a few smokestacks and plenty of colorful houses, nestled between a myriad of trees. It's really astonishing how green Ostrava is! And confident as well – Ostrava is one of the contestants for the "European Green Capital 2020" award, which is a bold move considering the fact that it was a former mining capital.
Another thing you can do to take in a good view is to climb up the Ema slag heap (Halda Ema), Ostrava's very own volcano. It's an artificial hill made of waste material from the coal mines, which still burns deep beneath the surface and creates a temperature of 1500°C inside. The hill is almost entirely covered by grass and trees, and on top of the hill you have quite an exquisite view of the city 315 meters above sea level.
"What to do in Ostrava"
2. WANT TO BECOME MINING-SAVVY: Ostrava was big in coal mining ever since the late 18th century. For over 200 years, the exceptionally high-quality anthracite, which lies beneath the streets of Ostrava, was exploited and the numerous mines attracted workers from all around. The city grew. But so did the pollution. Ostrava was then known for being one of the dirtiest cities in Europe. In 1994 the last coal mine closed down and Ostrava set out to re-imagine itself. Now you would think that in order to turn around their reputation, Ostravians must be eager to cloak their dirty history as much as possible. Wrong! They embrace it and showcase it with pride. There are two interactive museums which let you as visitor step back in time. There's the Michal Mine (Důl Michal), which gives you the chance to experience a typical work day of a miner. And at Landek Park, the biggest mining museum of the Czech Republic, you can actually go down into the dark tunnels of the mine and get to see how the coal was extracted and which steps the exploitation process comprised. If you are brave enough, you can even try yourself out as a rescuer in the training rescue area, where you have to crawl commando-style up and down through narrow pipes and shafts as fast as possible to get a very real feeling of what the rescue workers had to go through in case of an emergency in the mine.
"What to do in Ostrava"
3. LIKE MUSIC FESTIVALS: Ostrava annually hosts two big music festivals on the premises of Dolní Vítkovice – an impressive industrial complex where up until 1998 coal, coke and iron were produced. Believe me when I tell you, this location is unique with a capital U!
Colours of Ostrava is a multi-genre music festival, which has been around since 2002. Back then it was small and cozy and took place in the streets of the city center. 16 years after its inception, Colours is now one of the biggest music events in Europe, featuring high-calibre international artists such as Björk (2015), the Imagine Dragons (2017) or N.E.R.D. (2018). Aside from the musical acts, Colours also offers theater performances, discussions, workshops and art installations. Interestingly, exact attendance figures are not revealed, but I was told that Dolní Vítkovice can hold up to 50k people. So you'll definitely not feel alone there. #freehugs
The Beats for Love festival is the perfect choice for you if you are into EDM. It celebrated its debut only five years ago, but already attracted 40k party people in 2017. The festival lasts four days and features a lineup of international DJs on 13 different stages. The techno lover will be just as happy as the D&B fan – B4L hosts a wide choice of electronic music genres.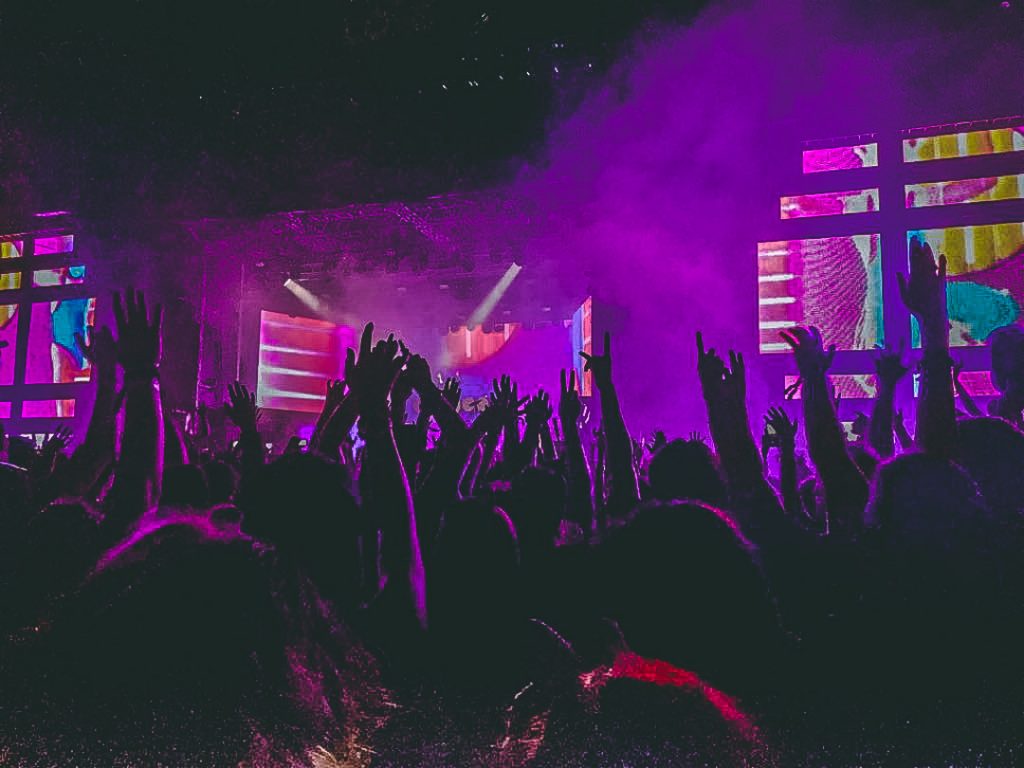 Ostrava is a city of contrasts. It's definitely raw. And it's green. Industrial, but also cultural. And the fascinating thing is how these contrasts are skillfully combined and interwoven to create a very distinct charm. I asked a couple of native Ostravians what they like best about their city. Martin enjoys the wide range of cultural activities that the city has to offer, Daniel is fascinated by the city's impressive history and development and Katčka feels that it's just a good city to live in ("It's not that people want to move away from here or so."). The city's residents are proud of their historical and cultural heritage. And they are very open-minded as well. You can come as you are.
Thanks for reading "What to do in Ostrava – Czech Republic" we are happy you found us and would appreciate your support with a follow on instagram (www.instagram.com/vanguardvoyager)