A beautiful place – Nationalpark Gesäuse
It started two years ago when me and my brother decided to go on our first Bros. Camping Trip and it was a blast so we are now working on our trip becoming a tradition. This years destination is the Nationalpark Gesäuse.
One of the important aspects for us is that the Camping Spot is as natural and as laidback as possible. No restaurants, as few RVs and caravans as possible and the place should be almost untouched. There are a lot of camp sites that offer all the amenities including pools and spas but our approach is more to actually get back to nature (the title spoiled it).
The Campsite
The campsite in question is called Forstgarten and we had a lovely time there. Just a few trailers, a lot of classic campers and hikers.
Here a quick side note – around the end of the school year a lot of school classes are staying there. They never disturbed us because they have strict rules and teachers who check on them but just so you are not surprised. They only stay for one or two nights.
The campsite offers open fire pits and free wood to get your grill started but we brought our own and only used to the huge fire-pit to bake fresh bread over open fire. The sanitary area could use a renovation or a better solution but it's fine if you are not picky, just don't run around barefoot.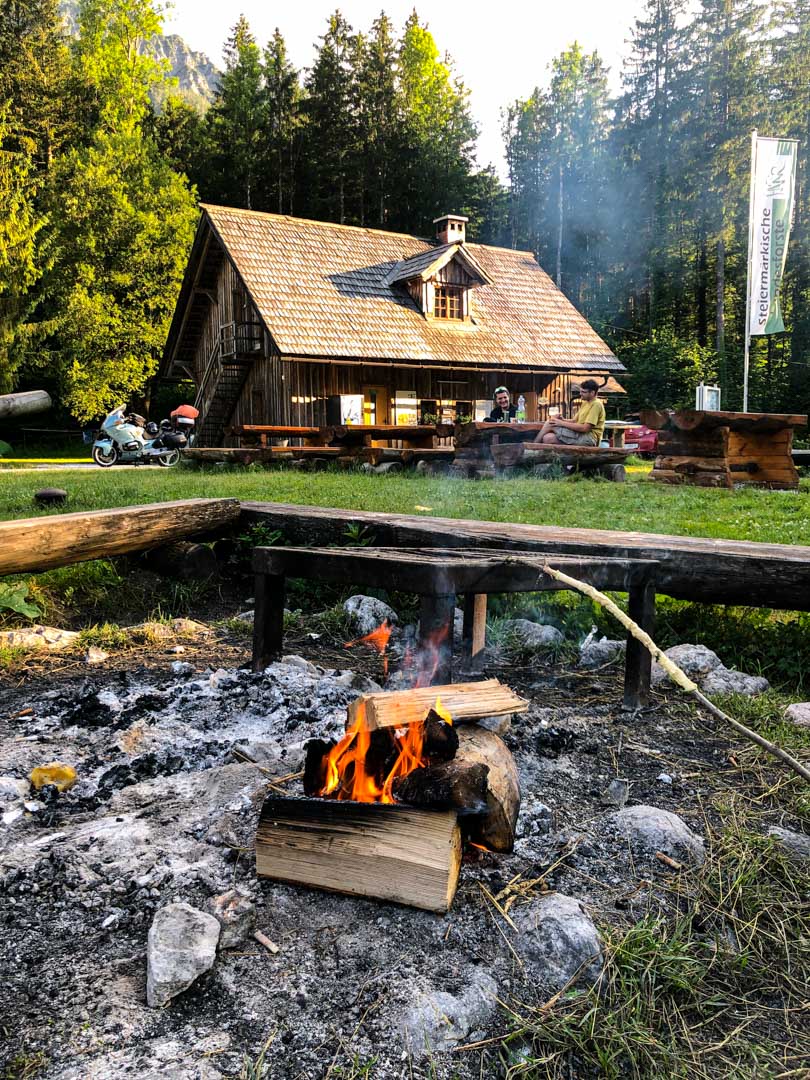 Hikers Paradise
From here you can go on a lot of hikes and they all are breathtaking in every way. Even the shortest walk will require you to be in good health condition if you wanna reach the top. Even during hot summer days I would recommend to bring a windbreaker if you plan to sit down outside and enjoy a meal. Other than that wear some sturdy shoes, a hat (if its sunny) and as you will be passing crystal clear mountain rivers it is essential to bring a bottle to quench your thirst on this ice cold absolutely tasty and clean water.
What you can see in the gallery is the hike to the Haindlkarhütte a lovely two hour hike up to the house where you could spend the night and keep hiking further along the mountain range or just enjoy a lunch like we did. 1121 meters above sea level you can order an ice cold beer and feast on classic Austrian dishes with a view to die for. Additionally I can absolutely recommend the hike to the Buchsteinhaus and to the Wasserlochklamm.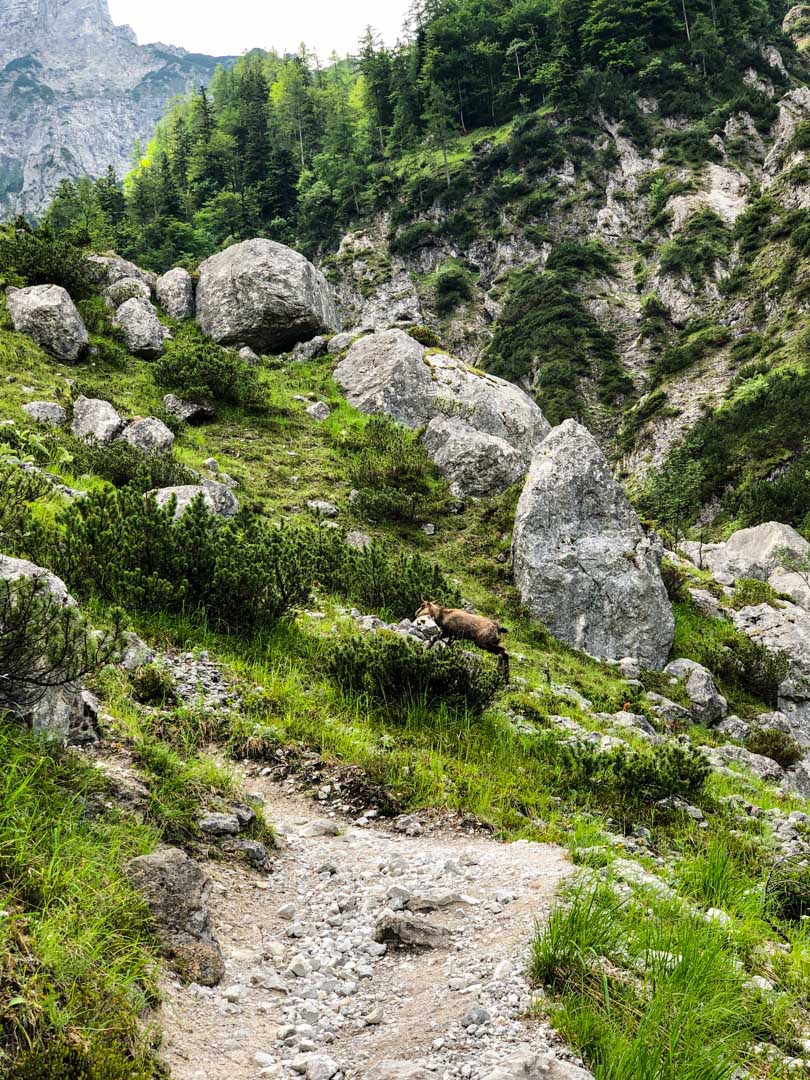 Gesäuse Facts
The Nationalpark Gesäuse is immense in its area and in its beauty and here you can go fishing, hiking, whitewater rafting, cross country biking and much much more. Where the rivers Enns and Salza meet at the foot of the Gesäuse Mountains here nature is showing off all its fantastic glory. It is again and again amazing how beautiful Austria is off the beaten path past the old historical architecture of its cities, the classical music and the horsedrawn carriages this is Austria in its purest and actual form.
Wild, rough untamable – glorious.
Gesäuse Website
Camping Forstgarten Website
Wanna read about our last trip: Back to Nature: Wildalpen