Some of the coolest Street Art Murals in Europe right in the heart of Belfast
Well… Belfast is known for a lot of things ranging from the turbulent past during The Troubles to the Titanic Museum and of course being the capital of Northern Ireland. Being known for their amazing Street Art culture might not have been on your radar. To be honest it wasn't on mine but as soon as I was walking through the city I kept stumbling over one incredible mural after another so I started searching for them online and basically started exploring the streets and alleys in the hopes to find the best of them all. Here are my findings neatly wrapped into one article.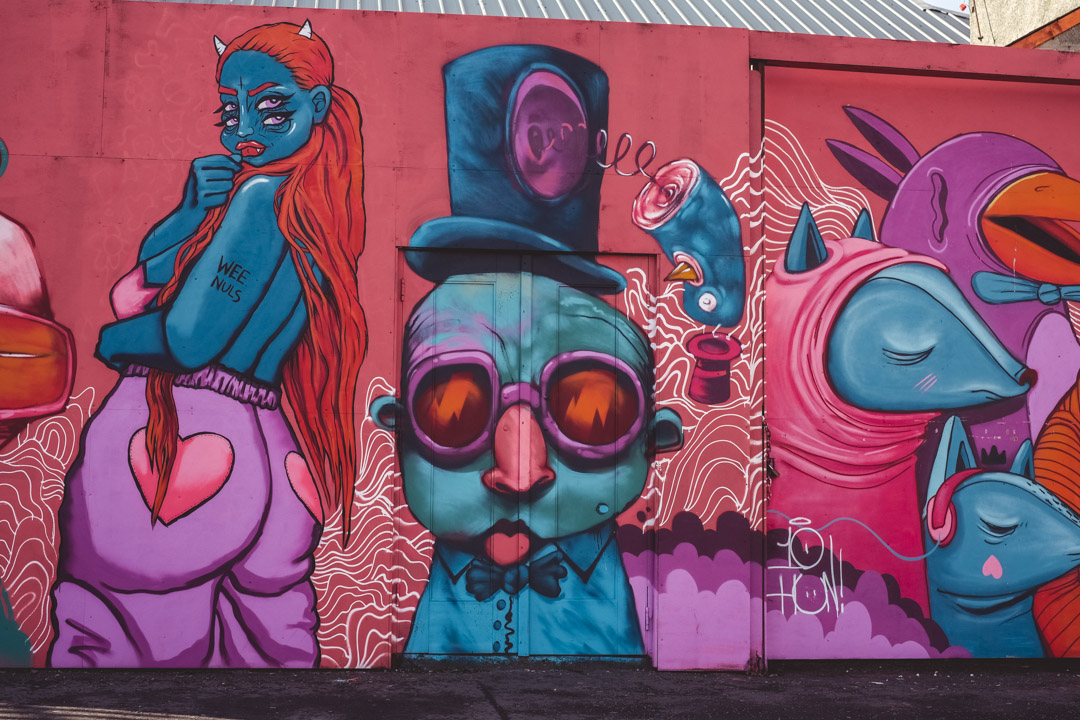 Hope by the time you read this and follow the map all of them are still there.
Unfortunately it is quite difficult to find out which artist created each specific mural but I did my best to highlight the most important ones.
So if you wanna see more of any of these artists, follow them on instagram, drop them a line or even buy some of their art. Just google their names.
The cook with the lobster is by Columbian Street Artist Sam Bates aka Smug the piece is called "The Chef" (i know shocking) and he is probably one of the most famous graffiti artists in the world, the yellow Macaque Monkey is by Louis Masai, the boy with the dead dove is by the artist called MTO called "The son of Protagoras" and across of the Duke of York pub there is an alleyway leading to a courtyard completely covered by street art (it might be closed for some events but you can still see the murals from the alleyway).
The two men fighting is probably Belfasts most famous street art created by Conor Harrington and about the troubled past of the city aptly named "The Battle of Belfast". The girl and the wolf is by the Nomad Clan called Still Waters a reference to Belfast's ship-building heritage, its linen and its rope industry.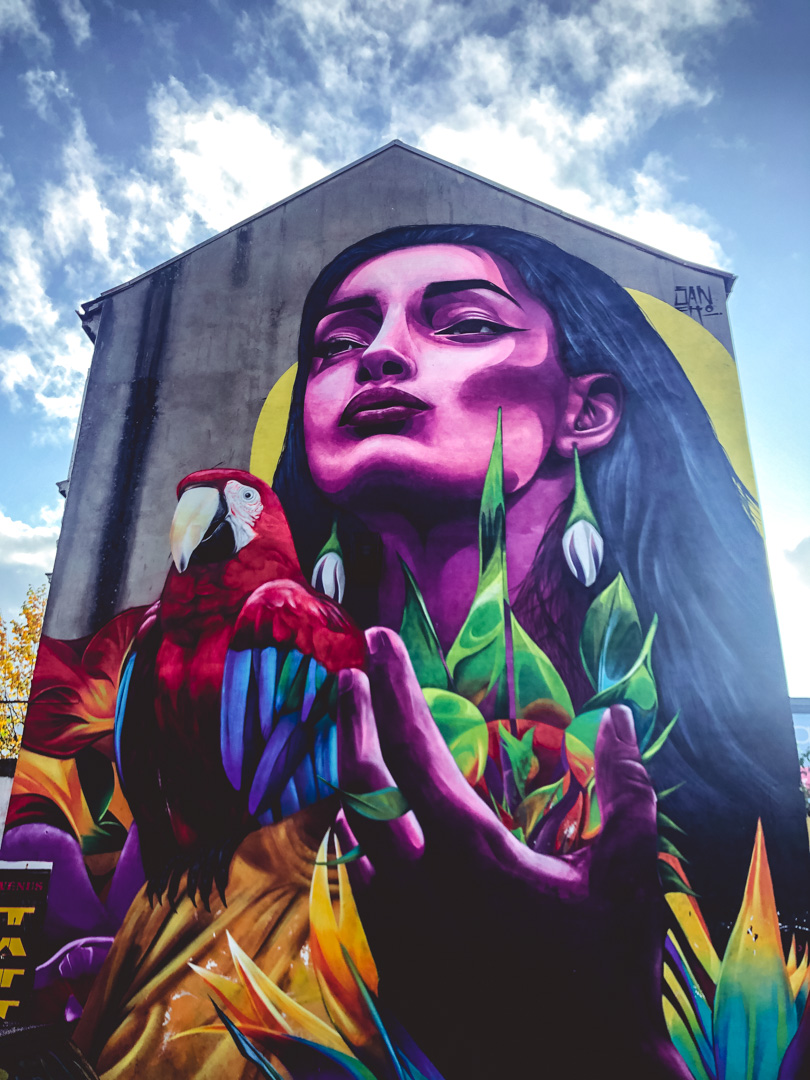 One of the most colorful and vibrant murals is by the Colombian artist by Sancho MDN and is called "The Force".
All in all this is really just a sliver of what you can see in this lovely city just by keeping your eyes open and strolling around combine it with a coffee to go some pastries or an Ulster fry smashed into a loaf of bread and you are good to go. Maybe skip on the fry otherwise you are not going anywhere then home to take a nap. So Bon Voyage my friends.
Wanna read more about street art here is a guide to the world of graffiti in Miami – The Wynwood Walls