My heart is out At Sea Restaurant.
In Dronten right at the waterfront At Sea Restaurant opens its doors and outside terrace to the gentle moving waves of the Drontemeer, a river canal that leads from through the Ketelmeer and the Ijsselmeer and ends up in the North Sea.
Sitting down on the terrace I can enjoy the view that reaches to the horizon because Flevoland is flat like a pancake. An eerie feeling of endlessness overcomes me so I decide to go and experience it myself. As I walk down the planks to the motorboats that the At Sea Restaurant offers as a rentable opportunity I am excited because I get to drive it myself!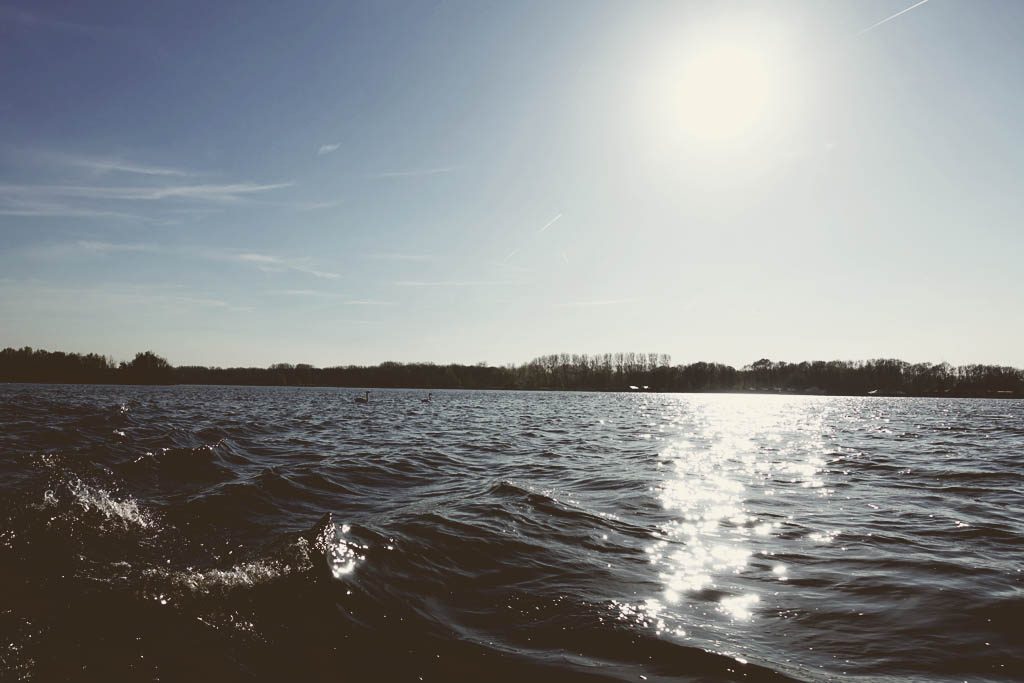 Start the engines and then the boat roars – no let me rephrase that – crawls slowly like snail over the water and I realize why it's ok to drive the motorboat without a lesson on the water. My excitement doesn't wane at all as the gentle breeze cools my skin and I enjoy the clucking of the swans and other seafaring birds.
Time to get off. I am hungry.

The Food:
I started with a glass of Prosecco because I felt like it and it was somehow fitting, followed by a delectable seared tuna steak salad that was raw and juicy on the inside and crispy on the outside sliced thin and laid on a bed of Wasabi and Quinoa. Following this I went for the steak (not bad but also not killer), as I wasn't eating alone we also had the Salmon which was tender and pan-fried with mashed potatoes and vegetables and Calf shoulder in a red wine sauce soft to the tongue and making up for the standard steak.
Even though I was already full we still went for the dessert and they were altogether delicious from the varied cheese platter to the deconstructed passion cake.
Finally getting a Gin Tonic and a glass of wine we chill out on the deck, which by now is covered with a roof protecting us from the changing weather and turning it into a winter garden. As the open fireplace glows, radiates warmth and a feeling of comfort I sit back and let this moment of bliss sink in.
Let's not leave too early.
At Sea Restaurant
https://www.atsea-restaurant.nl/
Drontermeerdijk 13, 8251 PV Dronten