Best Shops in Rotterdam – From wool caps to foldable insects!
So a lot of people hopefully already know how cool and weird this city is especially architecturally but the real insight into the highlights of the city will find its way onto Vanguard Voyager on another post. For now lets say you really wanna get into the shopping scene grabbing those cool items that will make you or your apartment look amazeballs. Here are the best shops in Rotterdam (in my opinion of course!)
So without further ado let's get the spree going.
The best way to describe this brand is cool casual. From shirts, shorts and sweaters to T-Shirts, pants, trunks and sunglasses you can find everything that screams cool summer. Light colors in this years collection (2018) combined with high quality materials and funny slogans (Crockett and Tubs …. remember?) give the brand an airy feeling. I would shop here before going on a beach vacation or a sailing trip or to star in Miami Vice 2018. Here you can get the beach party started.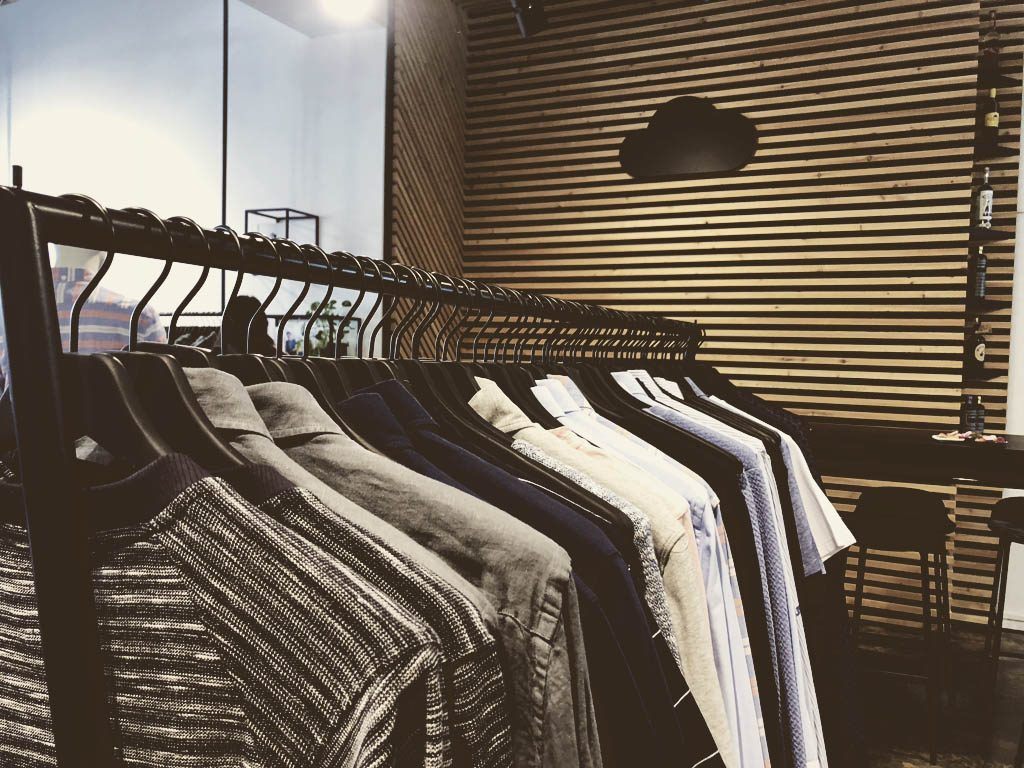 The coolest thing about Granny's Finest is that all products a handmade by Dutch grandmothers and to get the granny's some entertainment and fight loneliness they organize weekly knitting clubs. Additionally if you buy a products, let's say a scarf you also get a card with the name of the granny who made your scarf and you can actually contact her and thank her for her craftsmanship. As a customer your scarf also looks pretty damn good which is an important factor.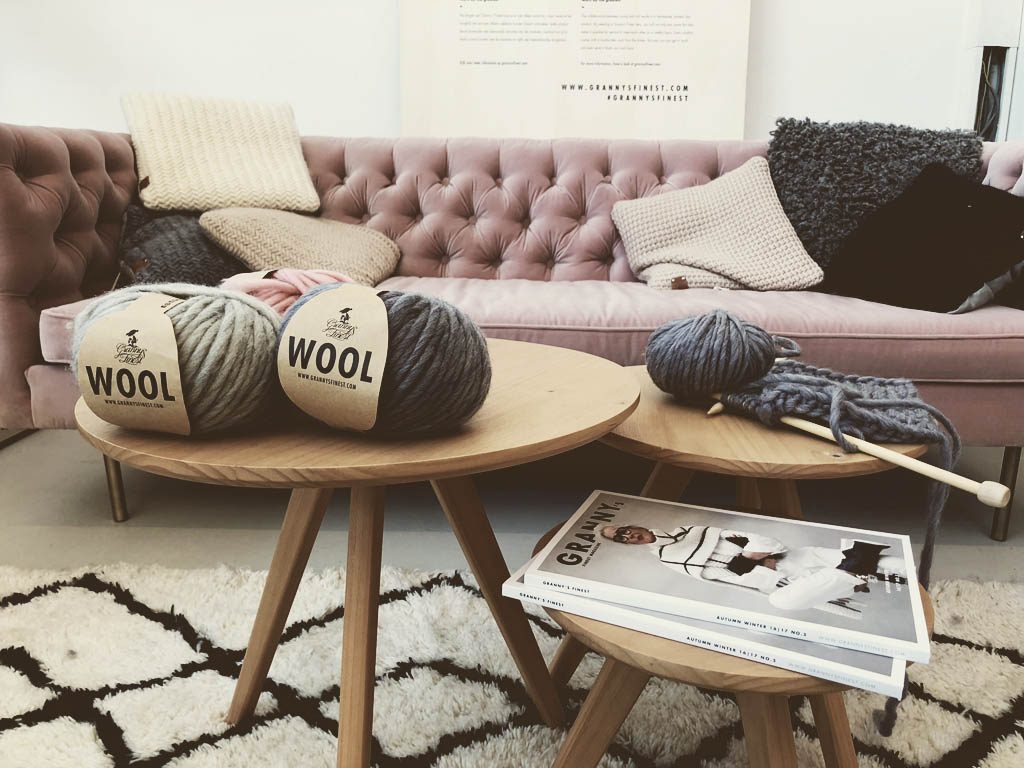 This store wasn't even on my list but just next to Granny's Finest this Delicatessen Shop sells all the delectable goods you might need at home from Dutch specialties to cheeses, olive oils and all the little yummy luxuries we all sometimes like to nibble on. I bought a vacuumized aged truffle cheese that stayed fresh till I got home. They even got an aged soy sauce made in Rotterdam!
Artsy, cool, minimalistic is the best way to describe Groos, a cool concept store in Rotterdam. Through combining art and products invented by creative minds you get the best of both worlds. Check out their furniture, jewellery, pictures, paintings and poster. I myself bought a cardboard foldable stag beetle!
Susan's motto when she created her first bag was to render all others obsolete which of course will never happen but is definitely a good way to approach designs. But what she managed is to create a cool sturdy bag collection that is being sold around the world and reduces waste at the same time. All her bags are made from Ripstop Nylon which makes them durable and through that hold a lot of weight. I bought a small bag for all my cables there because I love the flashy designs and it has the perfect size.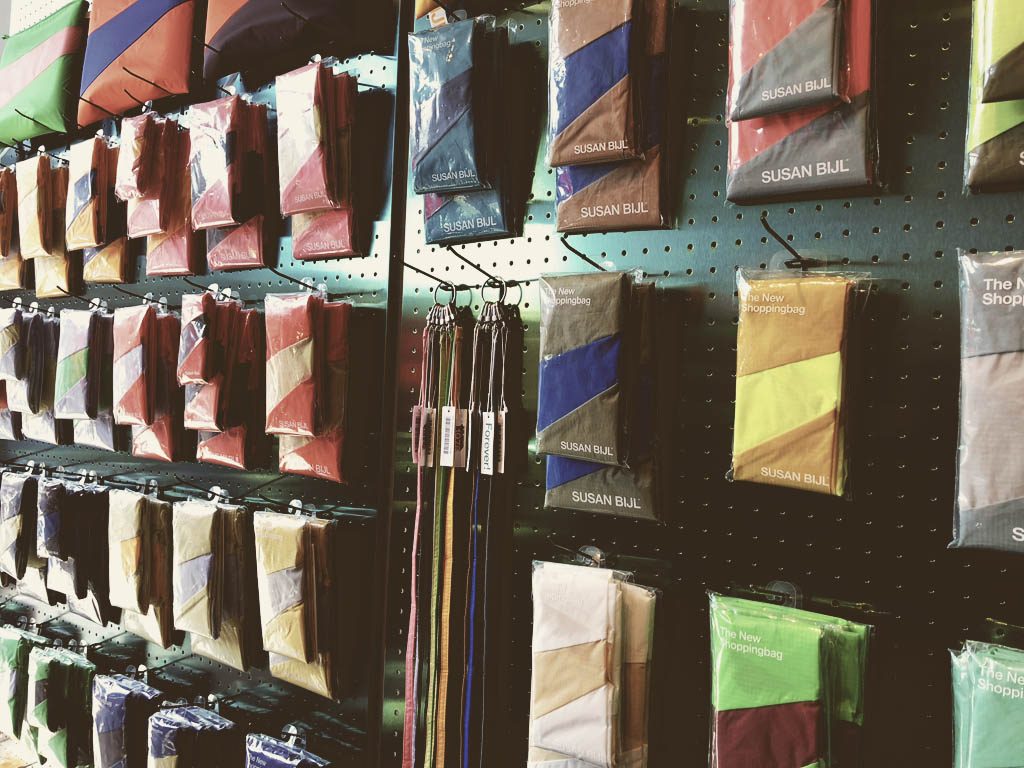 A lovely flower shop that looks a bit like a burlesque bar with a huge collection of classics and exotic flowers. Additionally they have one of the largest collections high-class candles, these are the ones that smell like a really expensive perfume and also have the same price tag.
Ohhhh all the white again as I was also shopping in the one in Eindhoven. Hipster Heaven (which is not a bad thing btw.) – White walls, tables, countertops – from top to bottom. Between this stark and reduced interior are all the products displayed your designer heart might want. A bit pricier but for that you get the goods not everyone might have from bicycles to lamps, from spherical biodomes to minimalistic jewellery. The owners offer up and coming brands the space to exhibit their collection within the store for a small fee and a cut from the sale – time to get designing.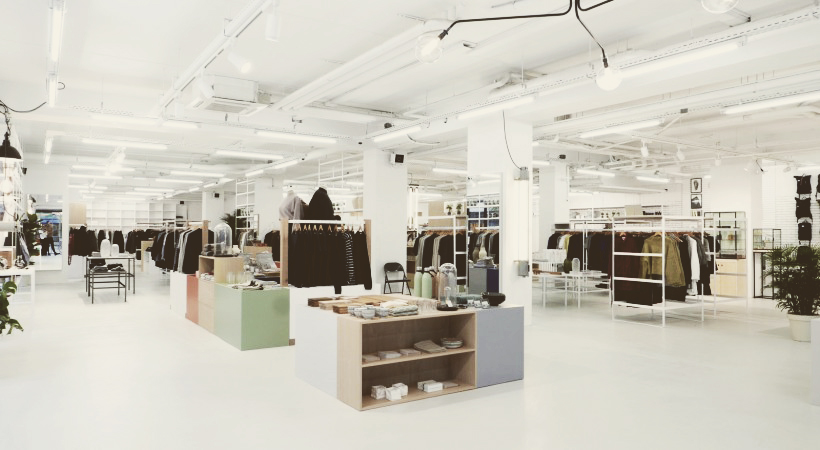 Best Shops in Rotterdam – The End.
If you are interested in shops in Eindhoven find them here. Shopping Eindhoven