Not all treasure is made of silver and gold, mate – Welcome to Batavialand!
Man o Man! At Batavialand I was actually visiting the Museum to get some insight into the marvel of construction that went into creating Flevoland, with exhibitions and educational content for kids and adults. This whole section is cool and you can get info about everything that involved creating the largest artificial island in the world.
My favorite part of the whole area although was the shipyard. This is a place where they showcase how the Dutch people mastered shipbuilding over the centuries. The highlight is definitely the VOC ship docked in the wharf. It is a detailed reconstruction of an 18th century cargo ship that had its maiden voyage in Batavia. It is incredibly lovely and a sight to be seen. I climbed from its bowels to the captain's cabin, chilled out in the crew quarter, checked out the tiny kitchen and tried to fire a cannon (not gonna happen). The only thing missing was my Pirate outfit, an unnecessarily oversized hat and a parrot.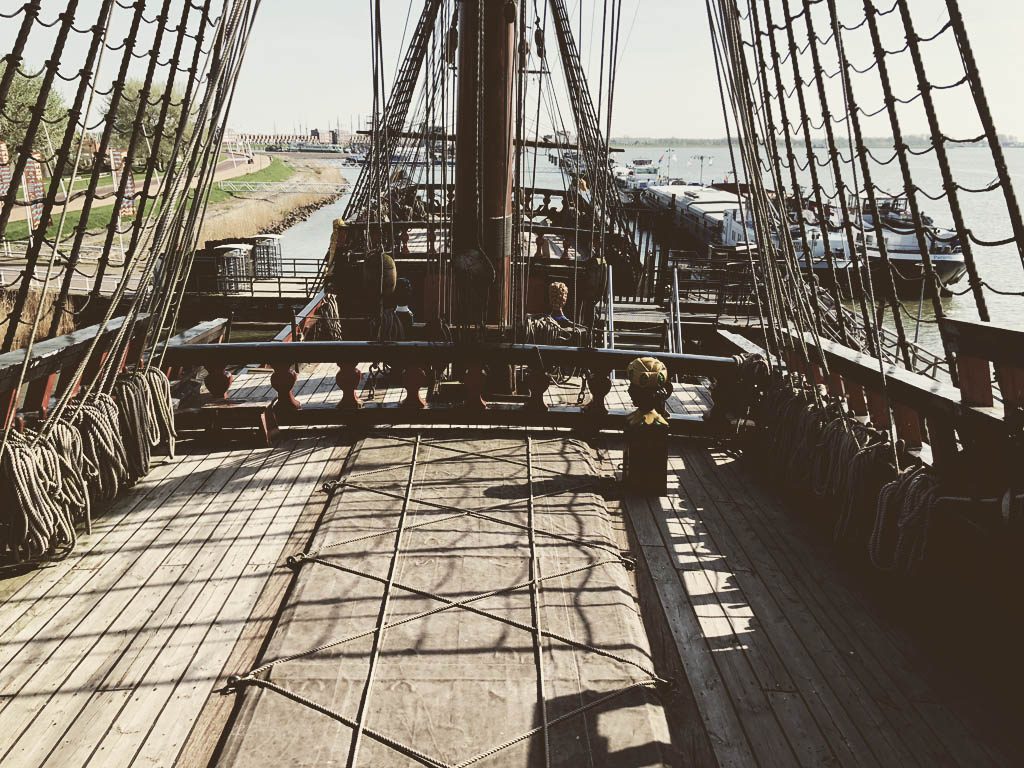 From there I strolled through the workshops where I could be part of the daily work in the 17/18th century. I explored the forge, the wood carving shop, the rigging shop and ended up at a ship under construction. The amazing thing about this one was that its bowels were open to the sea and kept the catch alive till they could dock at the harbor.
You can definitely spend a half day here as an adult or a full day if you come with your kids (lots to see and do for them).
Learn some sea shanties and dive into the world of Batavia and hopefully (whispers from insiders) they might even take this beauty out onto the open sea (probably by 2020)
Ahoi!
Batavialand
https://www.batavialand.nl – Click here
Oostvaardersdijk 01-13, 8242 PA Lelystad