Flatlanders unite! Flevoland!
So this basically newly formed piece of land (est. 1986) named Flevoland is a sight to be seen and here in a short and sweet way I'll try to guide you guys to get the most out of it. So let's dive in:
The history of Flevoland itself is very intriguing because as you drive onto this island the first thing you realize is how flat it is. As part of an intense undertaking which all started with the idea of one man Mister Lely and his endeavor until his dying day to provide a place to live for the Dutch people as the North Sea was slowly eating its way inland.
With the construction of the Afsluitdijk, a dam holds back the North Sea the project was on its way and finally in 1968 the first workers walked on dry land. To this day most of Flevoland lies 5 meters below sea level. Intrigued? Read more about it in this entry on holland.com or much better just visit!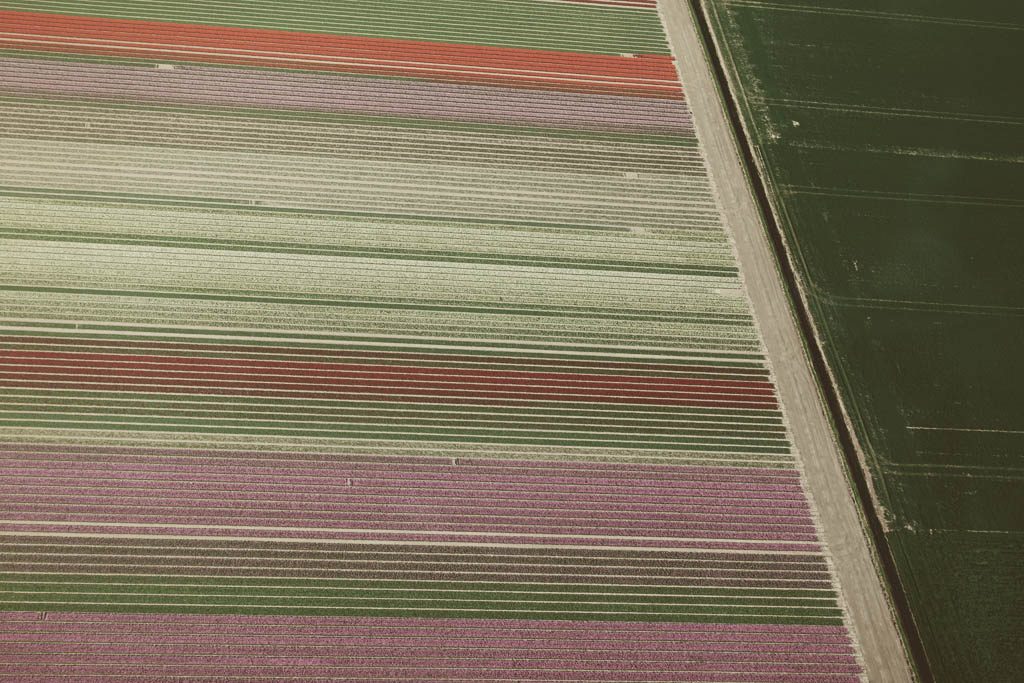 Batavia Land
A museum, exhibition, education, family and fun spot for couples, solo travelers and families. Here you can learn, see and interact with the history of Flevoland and its construction. With my personal highlight being the Batavia Ship or what I love to call it – Pirate Heaven. The ship is an amazing sight to be seen and explore as you are able to walk almost everywhere from its bowels to the captains cabin – I had the time of my life. I don't even wanna know how much kids must love this. (Read the full article here.)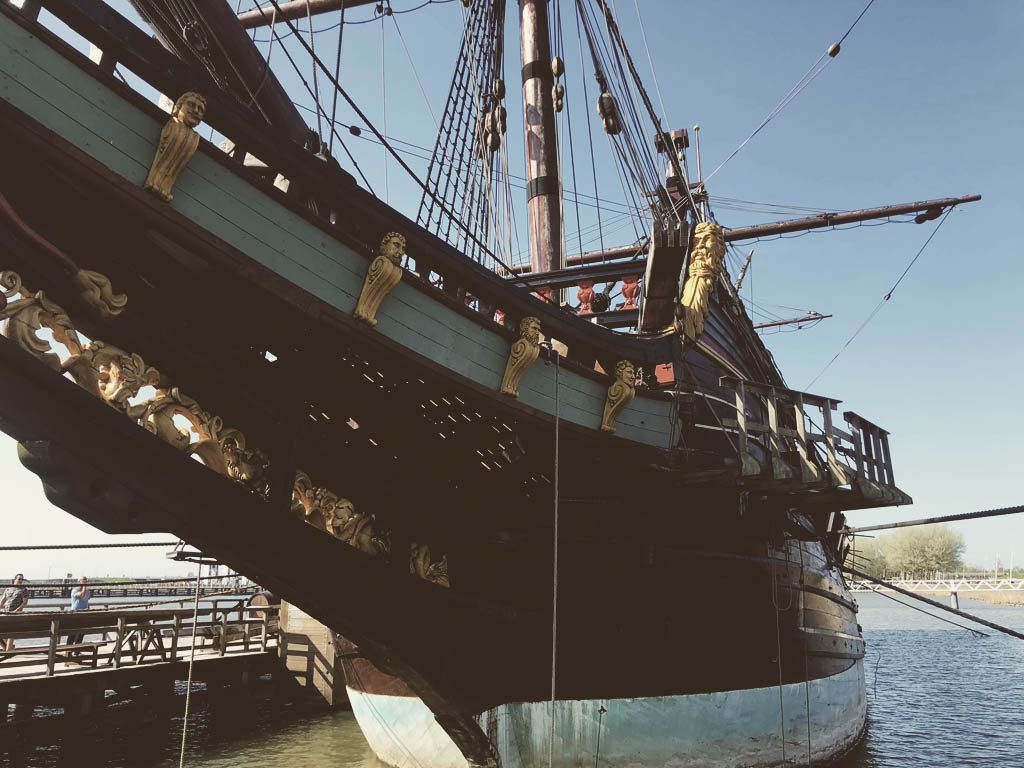 The Tulip Route
Every year in spring you can follow this route with a car and enjoy a leisure day, seeing Holland's most famous flower in bloom, eat local food, buy local produce and products and all in all enjoy an incredibly fun day exploring the countryside. My favorite stops were the Fruithul Smits (Fair, Fruits, Farming) and the Kaasboerderij De Polderzoom (Chees Producers). If you see a field you love just drive to the side of the road and hit the release on your camera. There are tulip fields in every variation and color for you to experience. Thanks to the hospitality of the locals working and enjoying their day I felt right at home.
Helicopter Flight and Lunch
The title says it all but I had so much fun that I wrote a separate article that you can find here in case you wanna know more.
For lazy guys: The company was Helicentre and the freaking delicious food was from Flantuas.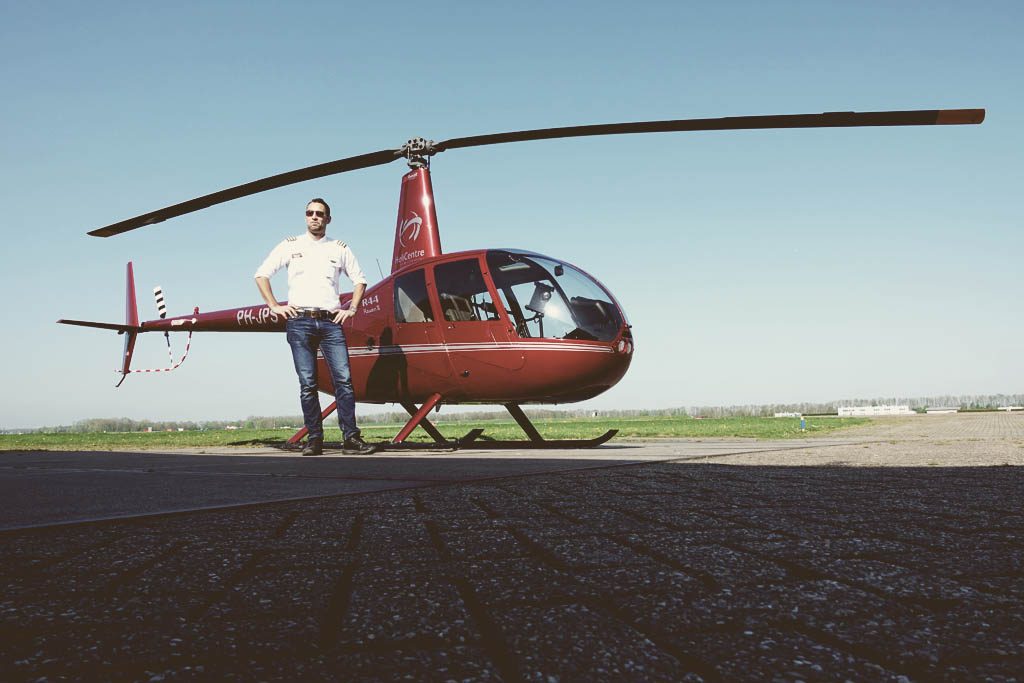 Motorboat Tour and Dinner at the Sea
Here we go again. Another spot that got its own article and why this was a fantastic day you can read riiiiight here.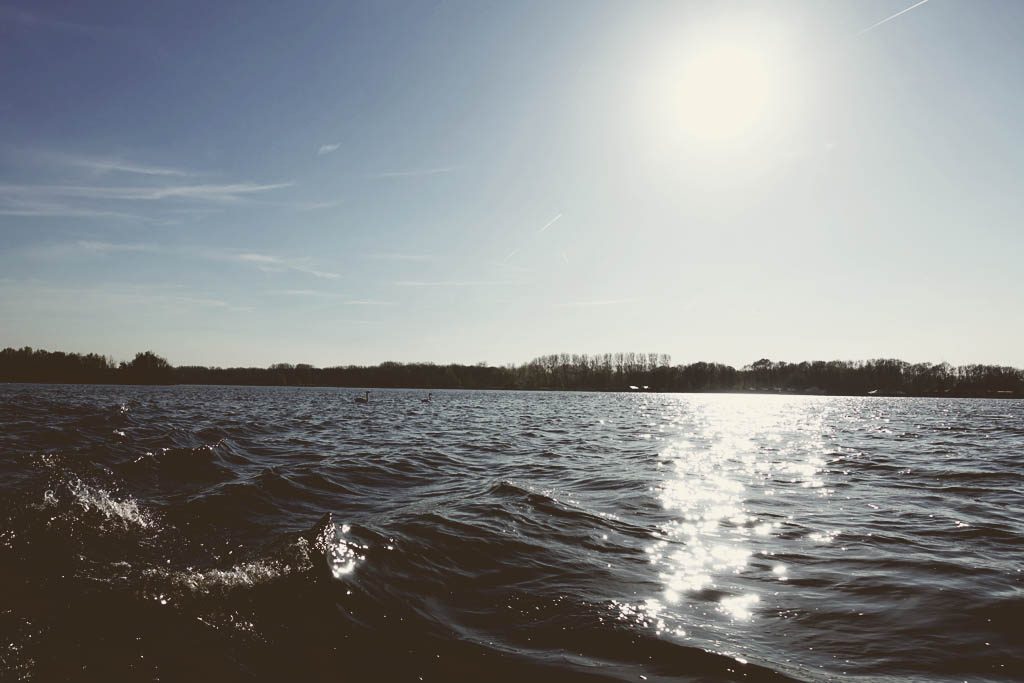 Urk
A sleepy fishing town that invited me to take a stroll, sip on a coffee and take a leisure walk along the sandy beach. Picturesque in every way and definitely worth a visit for those cool pictures along all the sailing boats. There is even a dockyard where they repair and build ships. I loved this city and hope to be back for a more detailed exploration and a sailing trip.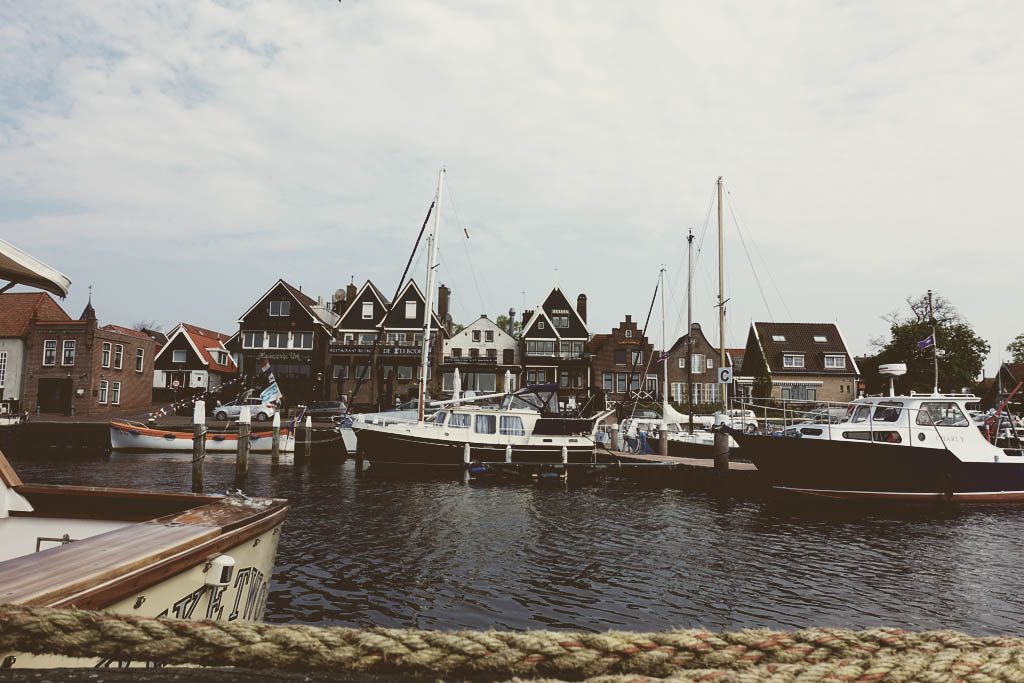 Bicycle Tour
Basically the coolest thing you could do is rent a bike like so many locals do especially during Tulip season and explore the countryside along the extensive bicycle routes. Get the routes right here.
Hanneke Pluktuin
Hanging out at Hannekes is a lot of fun. This is a place for everyone especially families where you can pluck your own tulips from the field and make your own bouquet, learn about the daily tasks on the farm, see hens and rabbits chill together, jump on a trampoline, enjoy a quick lunch and much more. www.hannekespluktuin.nl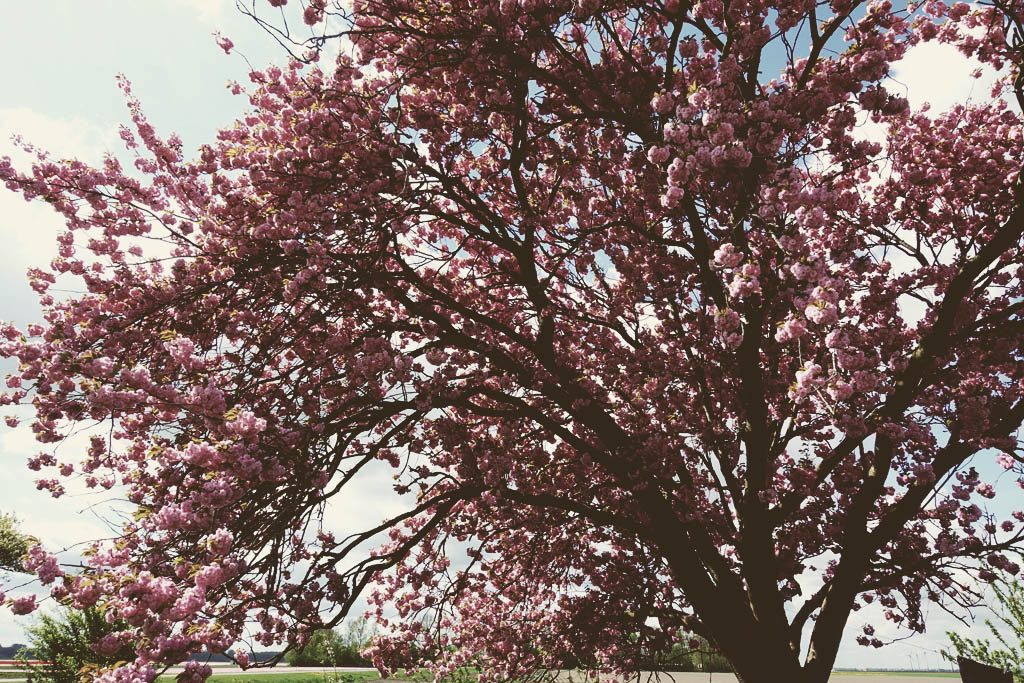 Kampen
A cute city located along the Ijssel River and a perfect spot for a stopover to get a coffee or grab a bite to eat and stroll through this city.
Tulip Factory
Both locations have their own fascination. The Tulip Factory (it is actually named Van Bentem Sierteelt) is a huge ass flower shop but the coolest thing besides buying flowers is to write an email to the owner Wilbert van Bentem (info@vanbentemsierteelt.nl) and ask for a backstage tour. This is insanely cool as you finally learn how millions of tulips go from the onion to a packaged bouquet in the shops. It includes a tulip X-Ray…just sayin. www.vanbentemsierteelt.nl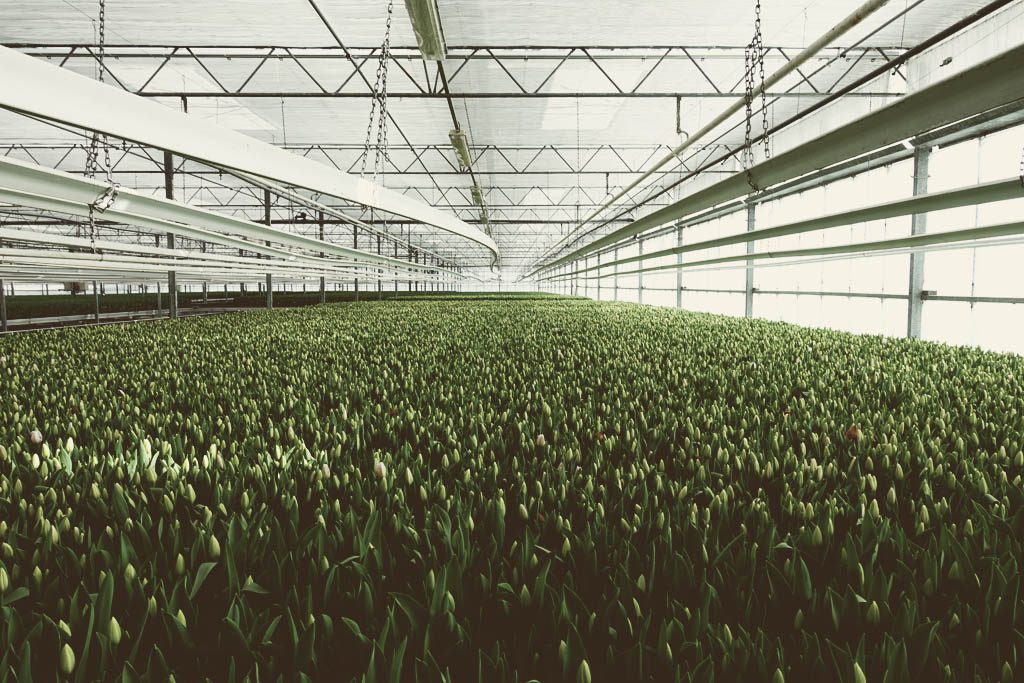 Novasol Houses
Just take a chill pill in your own house! There is a quiet calm that spreads out over the whole land and it is just so relaxing to rent a house (I was in one from the company Novasol) and enjoy yourself. www.novasol.us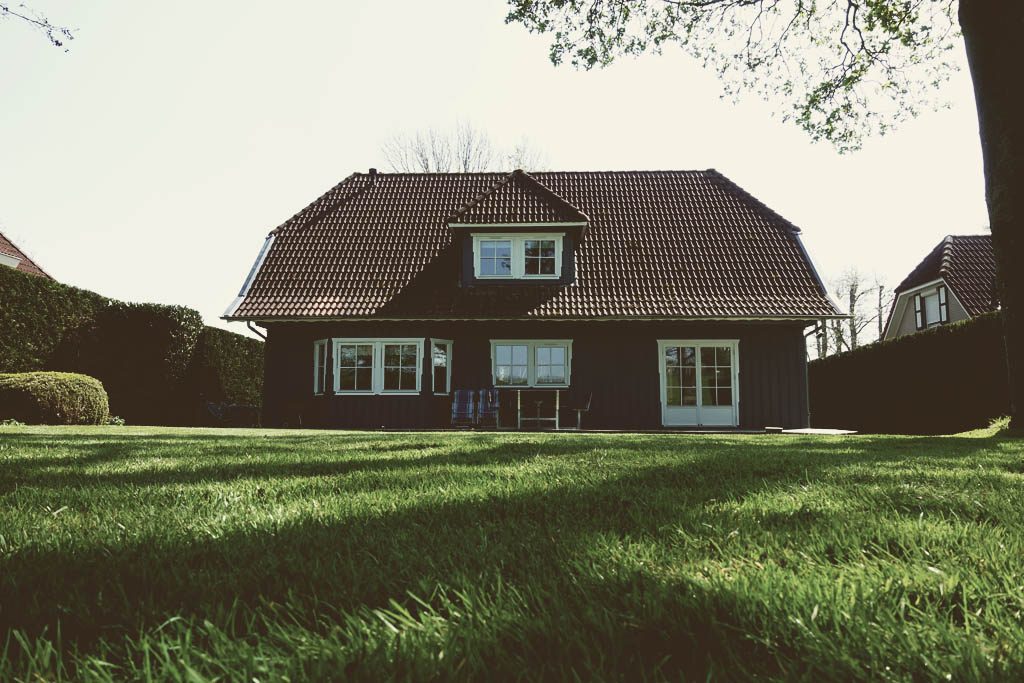 And here are more impressions just so you get really into the mood.