Turkish Airlines Review – From Austria to Turkey and back!
Flying with Turkish Airlines is always a good idea as the airline has pushed for the Top 10 best airlines with new planes, low cancellation rates, high safety and the ability to fly to over 1200 countries and over 300 destinations worldwide making them the number one airline in both categories. So let's do a Turkish Airlines Review….riiiiiight now.

Lounge Time:
My flight from Vienna over Istanbul to Izmir and back was without any hassle from beginning to end. The ability to check into the Business Lounge and leave via the pick up bus straight for the airplane in Istanbul is nothing less than amazing.
Especially the international Turkish Airlines Lounge is probably the coolest lounge in the whole world. Here you can chill in front of 9 huge TV Screens on comfortable leather sofas, and dine on a huge amount of different delicious dishes. How about testing your golf skills on the virtual golf booth or racing cars on a huge kids racetrack? Turkish Airlines achieved something that I haven't seen anywhere else:
A place at the airport you don't want to leave.
That's why it is usually very busy so if you find your little corner of chill save it. Ideally you find a free locker to stash your hand luggage and then go explore the whole two-floor lounge. I probably missed half of the amazing stuff there but hey…. there is always the next time.
Speaking of time…let's takeoff. The planes were all up to standard with comfortable chairs and TVs in the armrest. The food is catered by DO&CO and is as per usual very good. Especially breakfast was delectable and the Limonata before takeoff.
Something that is always important for me is the selection of movies and here I could have gone to China too with a huge selection of movies barely out of the cinema.
As I was flying short distance these planes do not offer all those amenities you get on a long haul from pajamas (why would you need them anyway on a two hour flight) or the full reclining chairs. Here the theme is to get you there as fast as possible as comfortable as possible for a very good price if you catch one of their offers.
The only thing I would have loved was a space to put my backpack. There was literally no room underneath the chair in front of me so I had to put it in the overhead bin for takeoff and landing, which is literally complaining on a very high a(l)titude.
All in all I had a pleasant time as usual flying Turkish Airlines. See you soon and "Widen your world".
Planes: 737-800 Narrow Body/ 737 900 Narrow Body
Turkish Airlines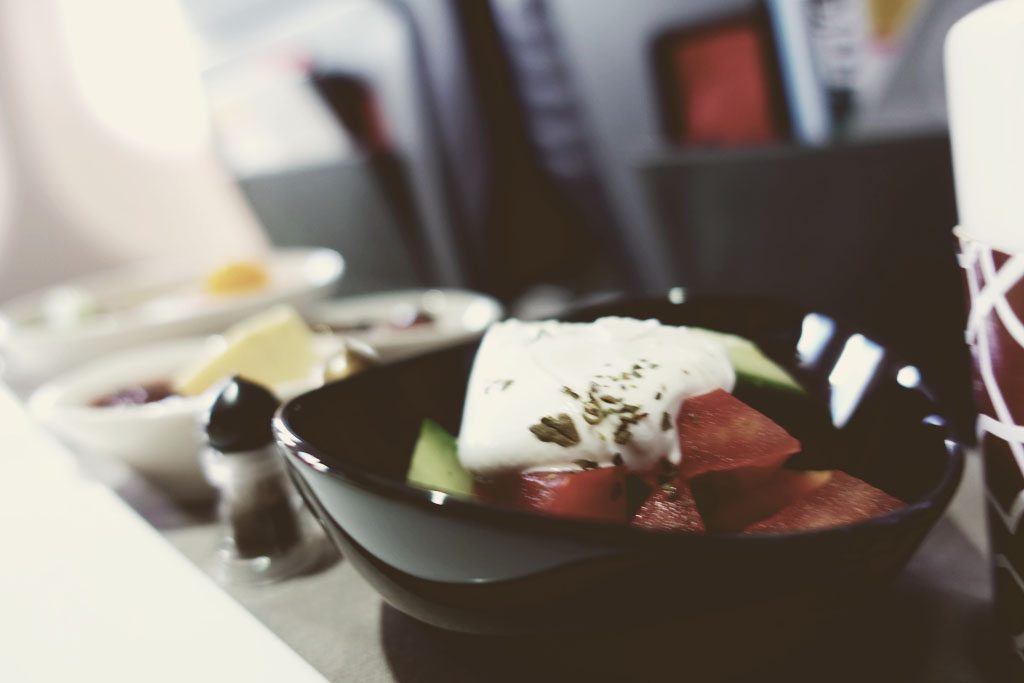 A Turkish Airlines Review