Antwerp Baroque 2018 – Dramatic Art in the city
Alright, Alright, Alright. So the city of Antwerp is the stage of this city festival Antwerp Baroque that illustrates all the aspects of (you guessed it) Baroque, its masters and its influence on Antwerp, Belgium and the world. A festival that will end in 2019 so you got enough time to drop by for a visit. First and foremost it honors the life and work of its most famous artist Peter Paul Rubens and his cultural heritage.
As the whole city is basically participating there is a lot to experience like music, theatre, literature, street-art, photography, installations, performances and city walks. This festival is the beginning of a 3-year program that honors the Flemish masters Rubens (2018), Bruegel (2019) and Van Eyck (2020).
So let's dive in headfirst and let me highlight the highlights, as you will, so you won't get lost in the overwhelming possibilities.
Rubens House
Wapper 9-11, 2000 Antwerpen, Belgium
Well, that one is a no-brainer as it is probably the most famous building in the city. Especially for the Antwerp Baroque the house is stacking up on more amazing artists like Frans Floris or Adam de Coster and after 400 years the "Martyrium of the Apostel Andreas" by Rubens himself is returning to its home country (on loan). Be aware that the few original parts of the house are under very stylish reconstruction so if you wanna see the garden in its glory check if it is finished.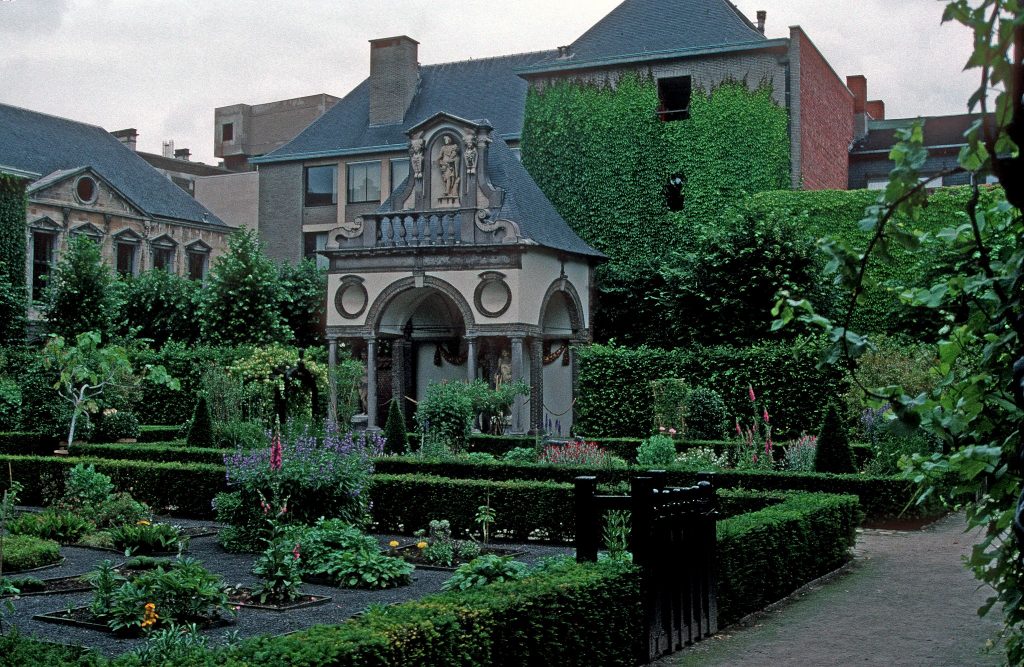 Sanguine / Bloedrood at M HKA
Leuvenstraat 32, 2000 Antwerpen, Belgium
The museum of contemporary art is the place to see some amazing, a lot of unsettling and all in all well curated collection where contemporary art meets baroque. On Kawara or Edward Kienholz places against or with art of a master like Caravaggio or Anthony van Dyck. The whole is thing is a diverse experience and even though I am not a big fan of contemporary art I was mesmerized by a lot of the paintings, installations and works of these artists. One of the terryfing highlights is the outdoor dome that houses "Five Car Stud" which thanks to the approval of Fondazione Prada and Nancy Reddin Kienholz makes its appearance during the Antwerp Baroque Festival. I won't get into too much detail but it is a lifelike fullsize fully immersive installation of the execution/castration of a young Afro-American in the South of the US as a reprisal for alleged sexual relations with a white girl. It is a nightmare of violence and if you have the nerves a must-see.
Experience Traps at Middelheim Museum
Middelheimlaan 61, 2020 Antwerpen, Belgium
A 10min bike ride from the center this outdoor museum in a lovely park is just a beautiful destination and perfect to spend a day outside and enjoy the sculptures and installation throughout the area. Here you get the chance to see some unique sculptures by incredible artists like Rik Wouters, Auguste Rodin, Albert Szukalski, Henry Moore and many many more. I could have spent the whole day getting lost on purpose. Two "sculptures" Antony Gormley's Firmament III and Erwin Wurm's Miconceivable were breathtaking. The contemporary art collection for the festival is divers, with a lot of amazing pieces like the hose fountain, the arching naked man or the spinning grass. (Sorry I didn't write down the names of the artists)
Michaelina at MAS
Hanzestedenplaats 1, 2000 Antwerpen, Belgium
Oh man! What an amazing story behind this collection. Presenting the first retrospective of Michaelina Wautier (1604-1689) who was an incredibly talented female artist whose rise to stardom was at a time where women were very rarely part of that scene altogether. Her work is to this day on par with the Flemish masters. Very little is known about herself, her life barely documented and most of it is unknown. Two of her masterpieces, the first self-portrait ever painted by a woman and the monumental 12-meter canvas "Triumph of Bacchus" (on loan by the Kunsthistorisches Museum in Vienna) are displayed here and complete a collection by one of the most amazing artist in the Baroque.
By the way the MAS is an amazing place and if you miss this one while in Antwerp you might have just stayed home anyway – so no excuses.
Honorary mentions
I don't want to leave out some of the other exhibitions you might be interested in visiting especially Paul Kooiker's voyeuristic nude exhibition, a man who makes you feel like you are doing something naughty every time you look at his paintings. Also worth mentioning is the "In Rubens footsteps" walk, the "From Bach to the Future" concert series and the B'rok d'Anvers secret society performance.
There are many many more things to see and do in Antwerp during the Antwerp Baroque and you can read all about the complete program here. (https://www.visitantwerpen.be/en/barok/baroque)
"Antwerp is the most distinctive Baroque city of the Low Countries. During Antwerp Baroque 2018 the city pulls out all the stops with a daring and lavish programme in which old Baroque rubs shoulders with new Baroque. Read the articles for the full programme."
At last if you are still reading this a quick insight into Baroque / Antwerp Baroque
Baroque is a highly ornate and often exuberant style of art, music and architecture that rose to fame in Europe between the 17th and 18th century. After the time of the Renaissance slowly faded and the neoclassical style (snore) slammed through our front doors this style achieved a sense of awe through contrast, exuberant detail, grandeur and opulence. The whole thing started as always in Rome and spread rapidly throughout Europe (especially France, Italy, Spain, Portugal, Austria and Germany) but there was no stopping it and by 1730 Baroque evolved into its hyped up mutant brother in all its flamboyant mesmerizing glory – Rococo. What a time for the art world, even the Catholic Church supported that which is not surprising as Jesus is a key player in many many many paintings.
Thanks for reading " Antwerp Baroque 2018 Rubens Inspires" we are happy you found us and would appreciate your support with a follow on instagram (www.instagram.com/vanguardvoyager)