Who doesn't love a good road trip? For everyone who loves to have a diverse trip, we definitely recommend Portugal. You'll enjoy beautiful beaches, green nature, ultimate relaxation, bursting cities, picture perfect places and authentic villages.
With Booking.com you can easily book your rental car to start this road trip from Lisbon to Faro. You'll need around one and a half tank for the whole route. In this article you'll find the first part of hotel recommendations in the provinces Lisbon and Setúbal.
Ramada by Wyndham – Lisbon
It's about 10 minute to drive to Ramada from Lisbon Airport. The hotel is located just outside of the busy center, yet still central enough to be in the bursting city streets in around 10 minutes. The hotel has a parking garage, gym, breakfast buffet, bar and restaurant.
If you book a room on the highest floor you have a beautiful view of Lisbon. The staff is attentive and ready to help you when you have questions. If you're into fitness, you can enjoy a nice workout before heading to the breakfast buffet. Here you can have a healthy breakfast with fruit, eggs, yogurt … But since you're finally on a holiday, you can also enjoy several delicious breads and pastries.
Ramada by Wyndham
Av. Eng. Arantes e Oliveira 9, 1900-221
Lisboa, Portugal
Marina Blue – Setúbal
In about 45 minutes you can drive from Lisbon to Setúbal. You can park your car for free at a distance of about 5 minutes walking from the hotel Marina Blue. The interior is very attractive and every detail has been thought of. In your room you'll find a heavenly bed, nice bathroom and cute balcony with a view on the sea. The space is just enough and if you do need a change of scenery, you could always hang out in the common area downstairs or the top roof terrace.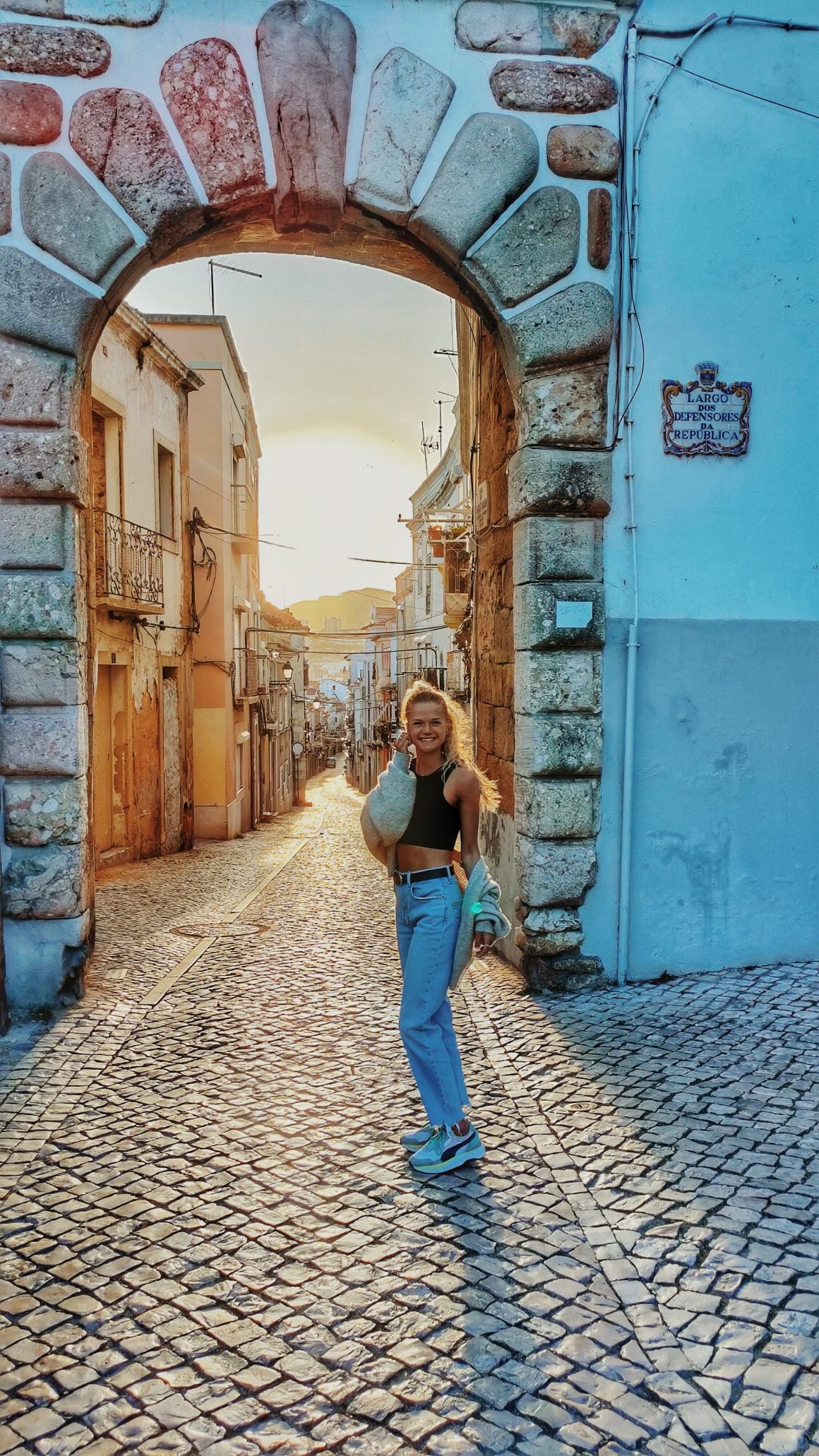 Marina Blue
Lad. das Fontainhas 14, 2910-081
Setúbal, Portugal
Reserva Alecrim – Setúbal
From the Setúbal city center it's an hour and 15 minutes' drive to Santiago do Cacém (still the Setúbal region), where you'll find Reserva Alecrim, Eco Suites Resort. If you're looking for a place to completely "de-stress", this is the place to be. During the day you'll have a stunning view everywhere, also from the infinity pool, in the evening you can enjoy the sky full of stars with a good glass of wine at your dome or the Country Pizza Bar restaurant (they serve amazing wines).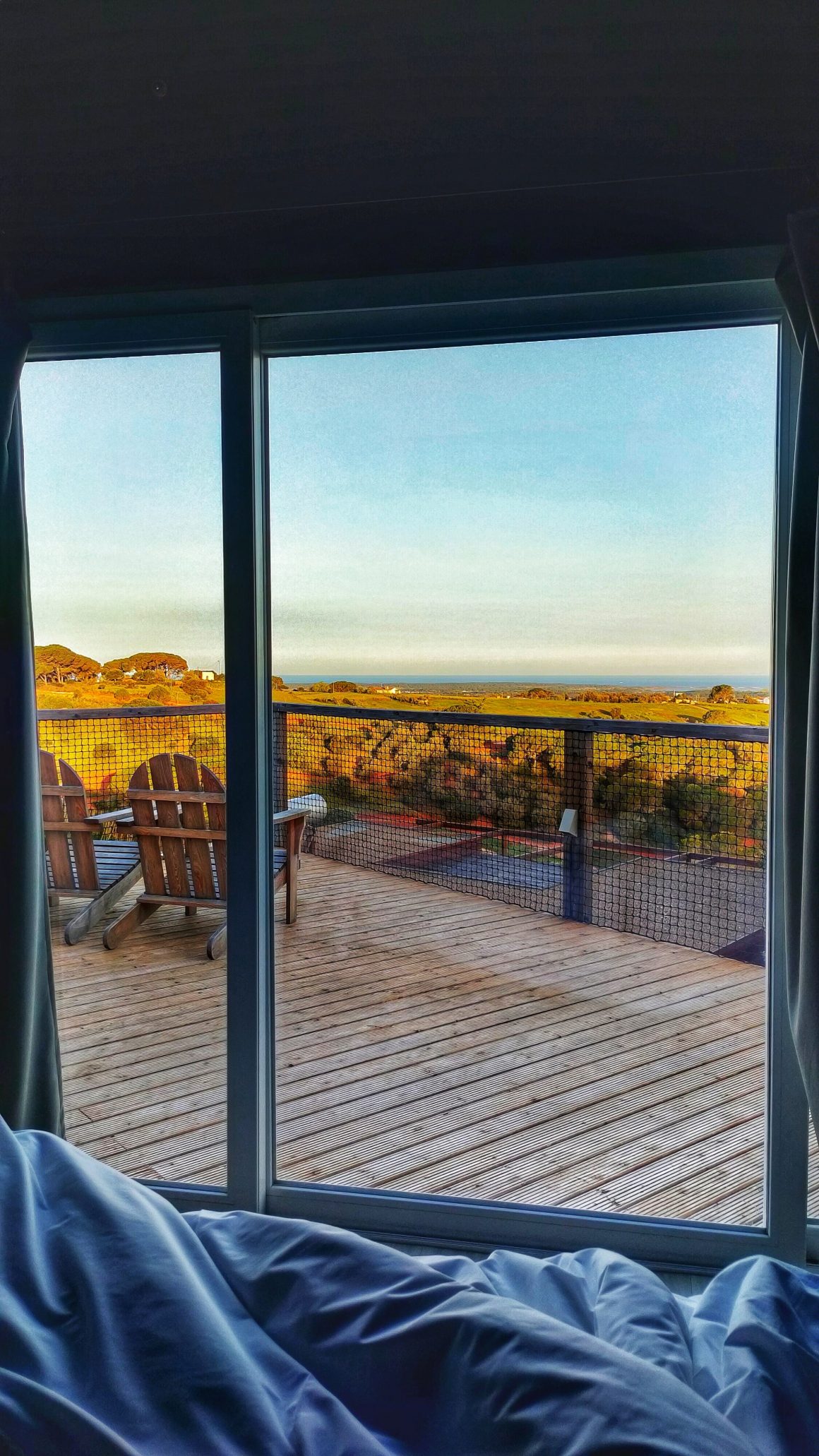 The glamping is of a high level, so a dome already has a luxurious bathroom, a heavenly double bed, two more beds above the bathroom, a fully equipped kitchenette, dining table, closet and a terrace with a breathtaking view. And when you book a panoramic dome, you're able to see the view while still laying in your bed. What a way to wake up!
In short, at Reserva Alecrim you can completely unwind and get ready for the rest of the road trip.
Reserva Alecrim Eco Suites Resort
Santiago do Cacém, 7540-051
Portugal