Who doesn't love a good road trip? For everyone who loves to have a diverse trip, we definitely recommend Portugal. You'll enjoy beautiful beaches, green nature, ultimate relaxation, bursting cities, picture perfect places and authentic villages.
With Booking.com you can easily book your rental car to start this road trip from Lisbon to Faro. In this article you'll find the second part of hotel recommendations in the provinces Beja and Faro. Click here for the first part of hotels in Lisbon and Setúbal.
Craveiral Farmhouse – S.Teotónio
We should have much more stays like this in the world. Craveiral Farmhouse is ecofriendly yet luxurious, back to basics yet hip and happening, in the middle of nowhere yet easy to find and simple, yet perfect.
This residence is very aware of the environment and climate. At breakfast you'll find organic fruits and vegetables from their own garden. In front of the farmhouse. You can also pick some fruits and vegetables yourself there! Also, the electricity is generated sustainably. Which does mean you have to wait an hour after showering for 30 minutes for the water to get warm again, but we didn't find this inconvenient. We appreciate the way of living!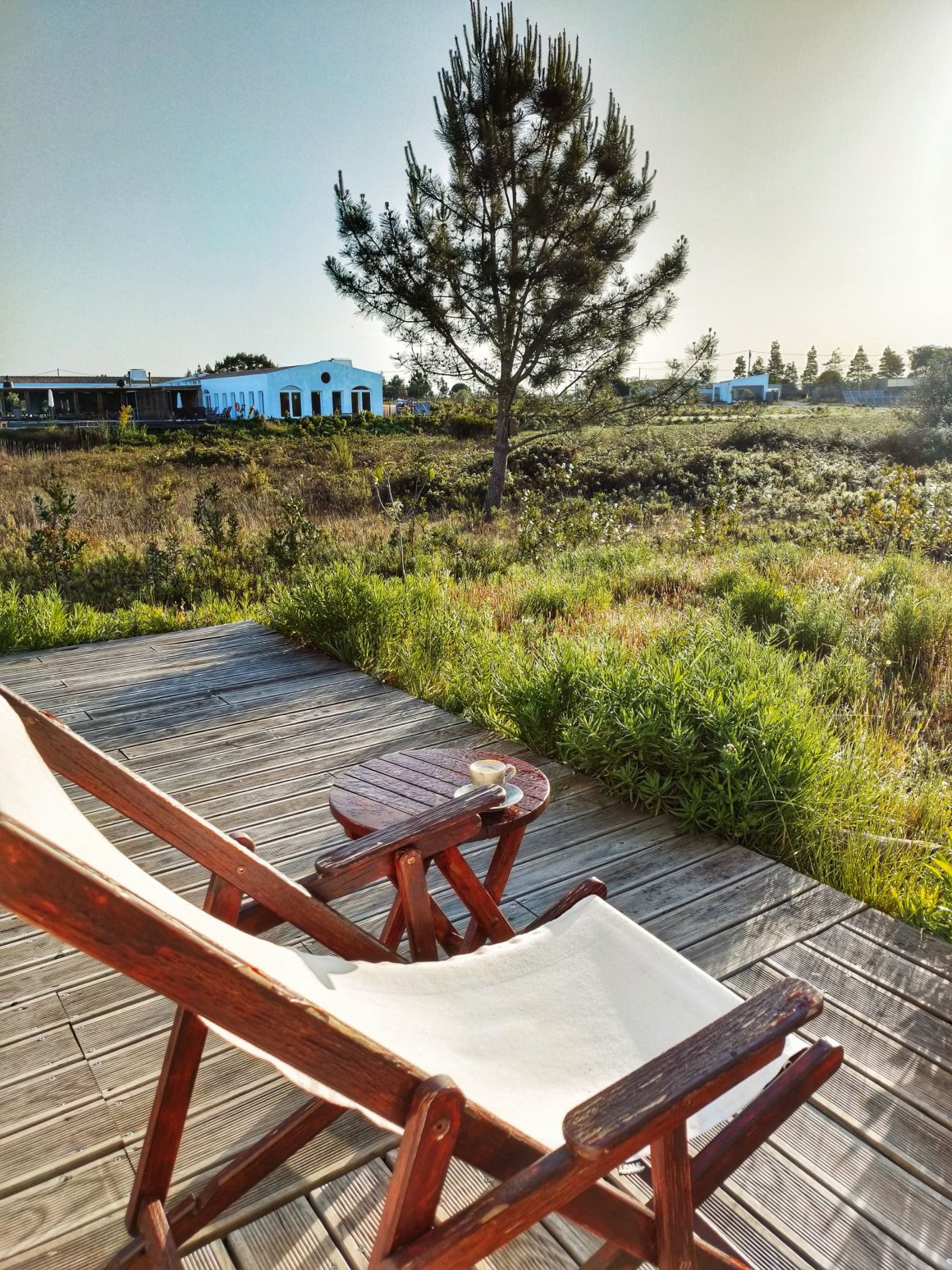 Just a 15 minutes' drive will take you to the most beautiful beaches. This beach for example, you'll find at Zambujeira do Mar.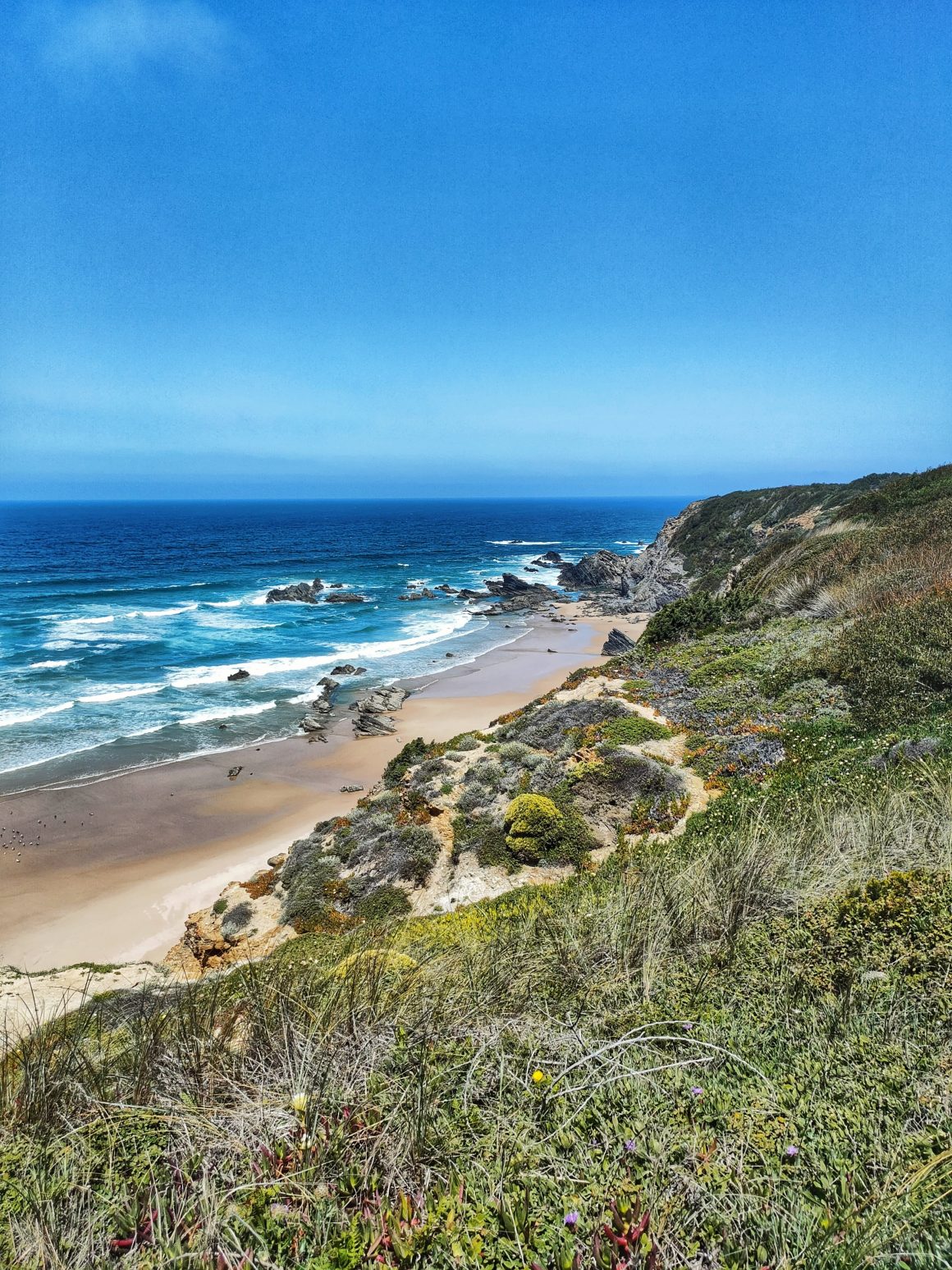 Looking for an activity to expand your road trip? The wine tasting at Gerações Da Talha is worth a visit. You have to drive about 2 hours to Alentejo, but as you can see from the pictures it'll be worth it. If you want to book a wine tasting here or find other wine tastings, have a look at WineTourism.com.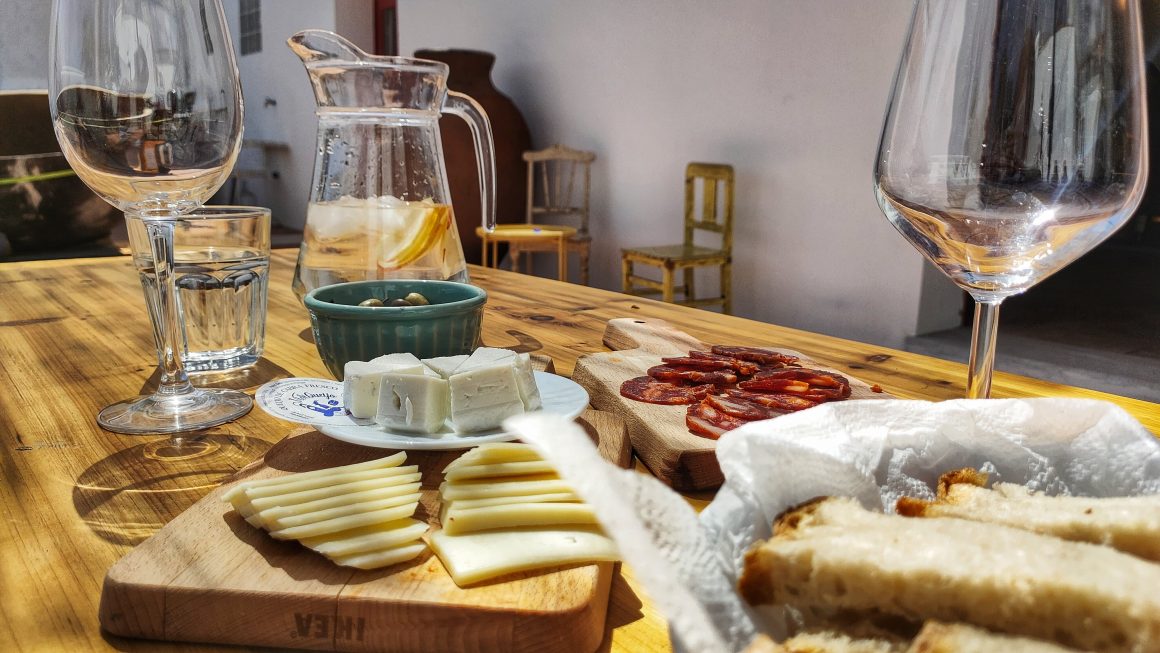 Craveiral Farmhouse
São Teotónio E.M. 501, Km 4
Odemira, 7630-658, Portugal
Sussurros do Monte – Tramelo
An unexpected turn to the left, a cobblestone small street, high hills and bushes, Sussurros do Monte really is a hidden treasure. You'll arrive in a postcard, the place you never thought you'll find. It has everything you need and more, due to the fantastic view and friendly owners. No wonder the birds are chirping around all happy and peaceful, Peter and Paula are taking such good care of their wonderful place to stay.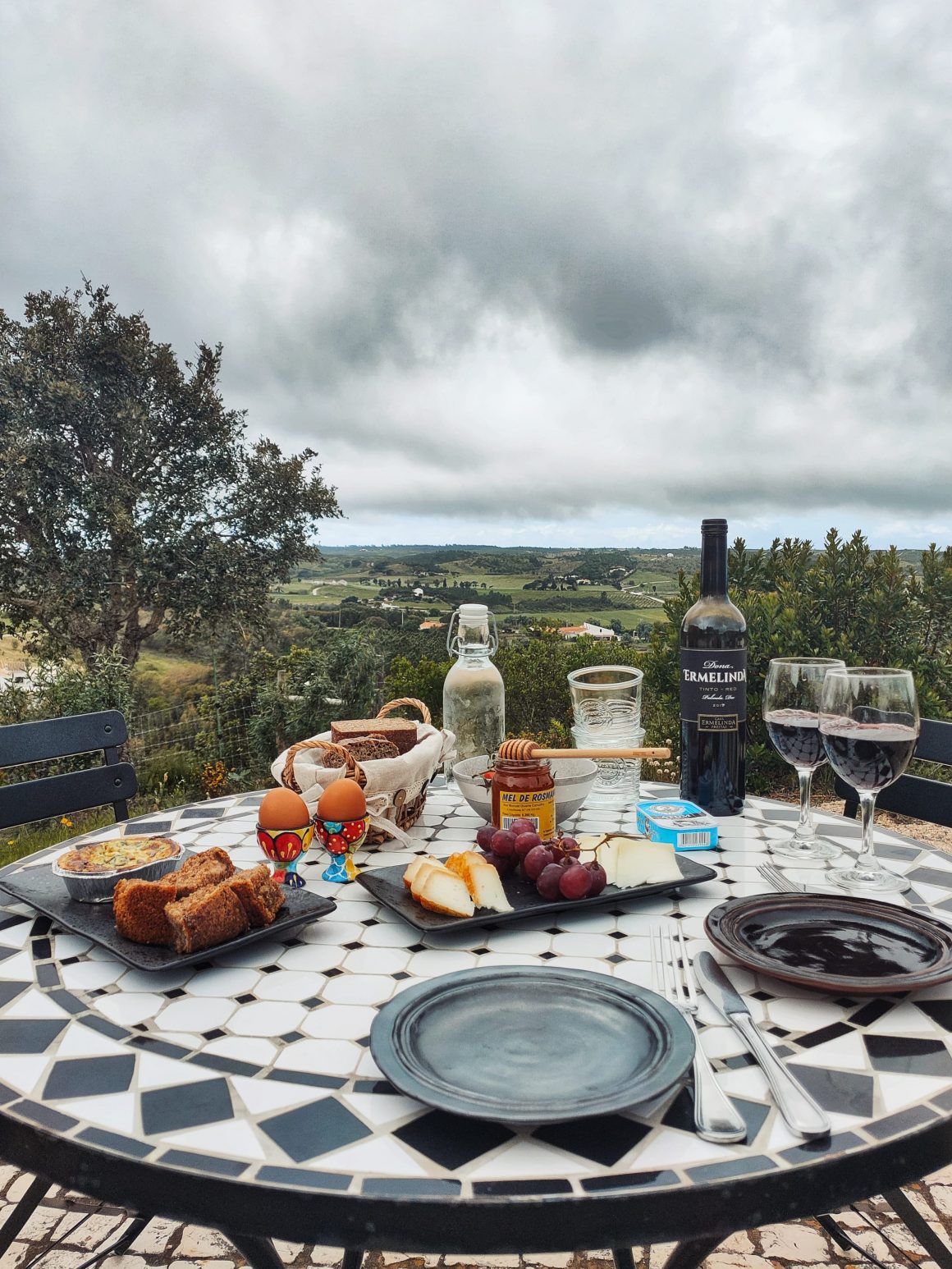 The lovely couple living on this hill, rent out four bedrooms on the property in the summertime. The rooms are new and modern with a heavenly bed, fresh shower cabin, a toilet, and a beautiful porch. If you need a kitchen, table, or space to chill, you can use the shared living room. Next to that, you'll find the pool and an outstanding view to enjoy yourself and relax.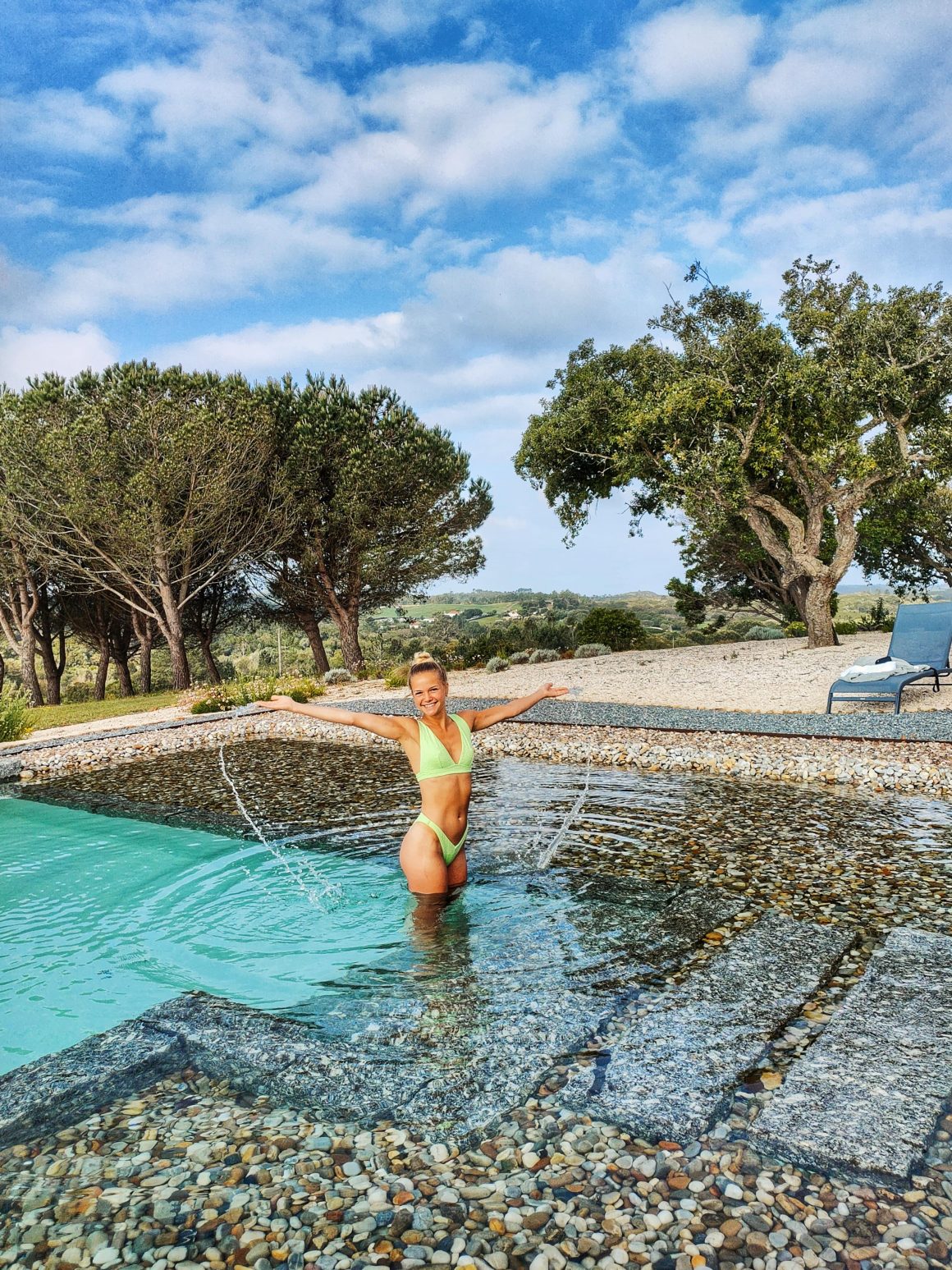 Sussurros do Monte
Monte Ruivo CP 1462
Tramelo, 8670-237, Portugal
Monchique Resort & Spa – Monchique
Explore another part of Portugal by taking this road trip to Monchique. The place confirms the diverse beauty of the country. A completely new surrounding, full of green nature, wild animals, and high mountains. At Monchique Resort & Spa you'll have the perfect stay to explore the area.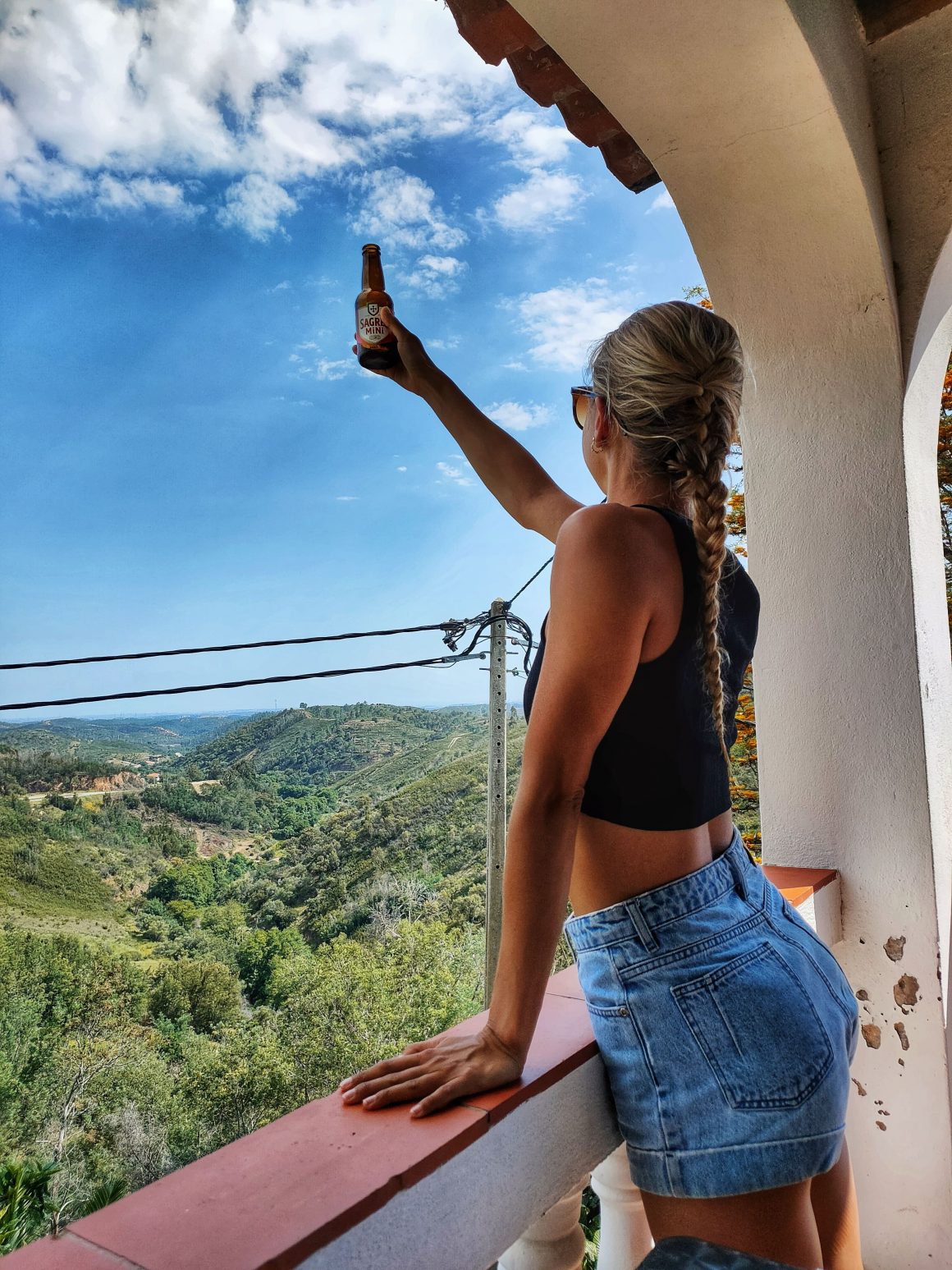 Monchique Resort & Spa is divided into three parts, you need a map to find your way around the hotel. Once you've reached your hotel room, you can finally land and enjoy a nice spacious apartment with an outstanding view. At the hotel itself you can enjoy yourself at the outside pool, spa (for 25 euros extra per person), games room, restaurant, bar, and a small gym.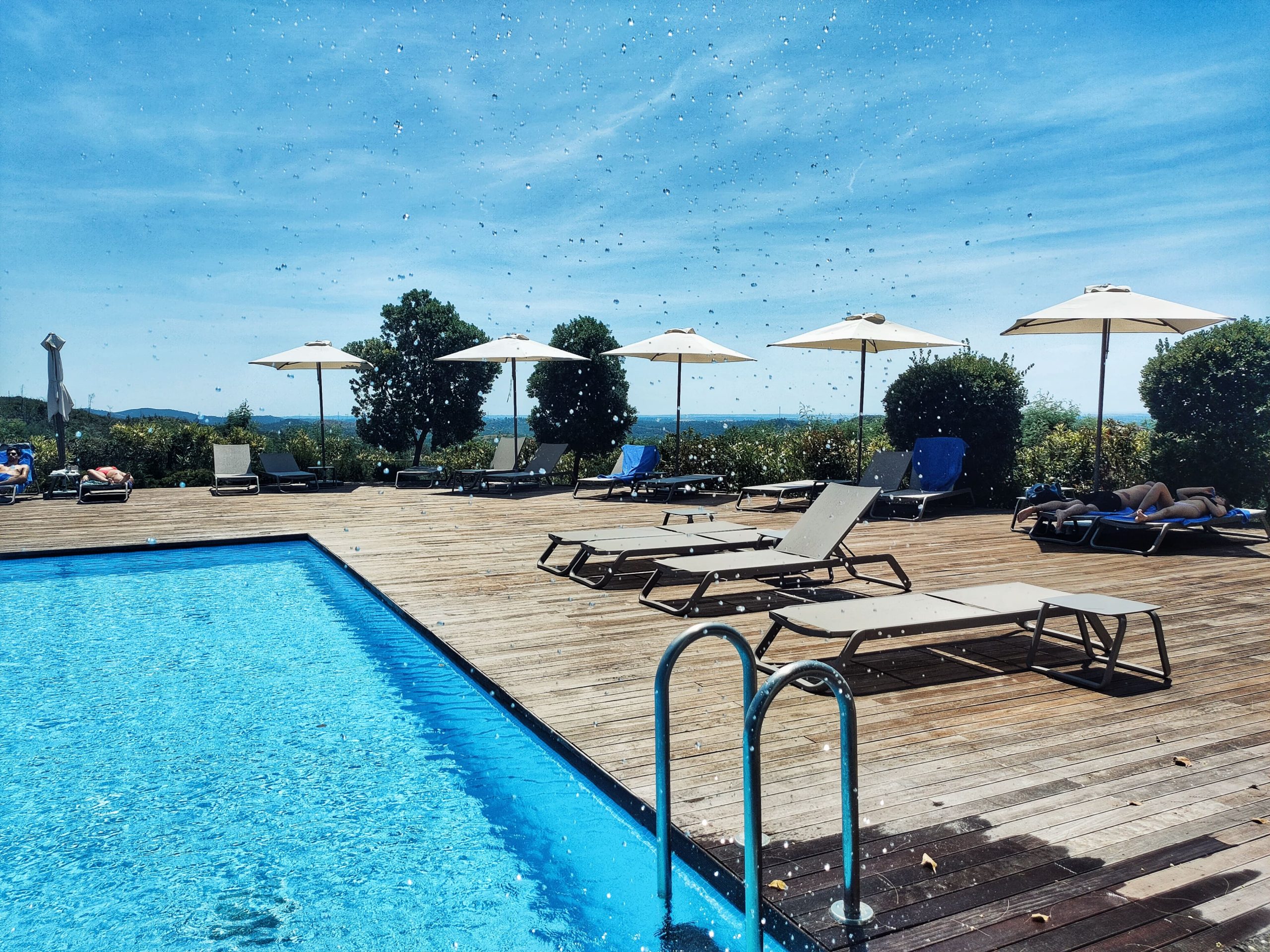 But that's not all, Monchique Resort & Spa also offers diverse activities to have fun and explore the nature around the hotel. You can sign up for nature walks, family volleyball, yoga sessions, creative amusements and much more.
Looking for the best view around Monchique? Just put Foodtruck Alecrim into your Google Maps and thank us later.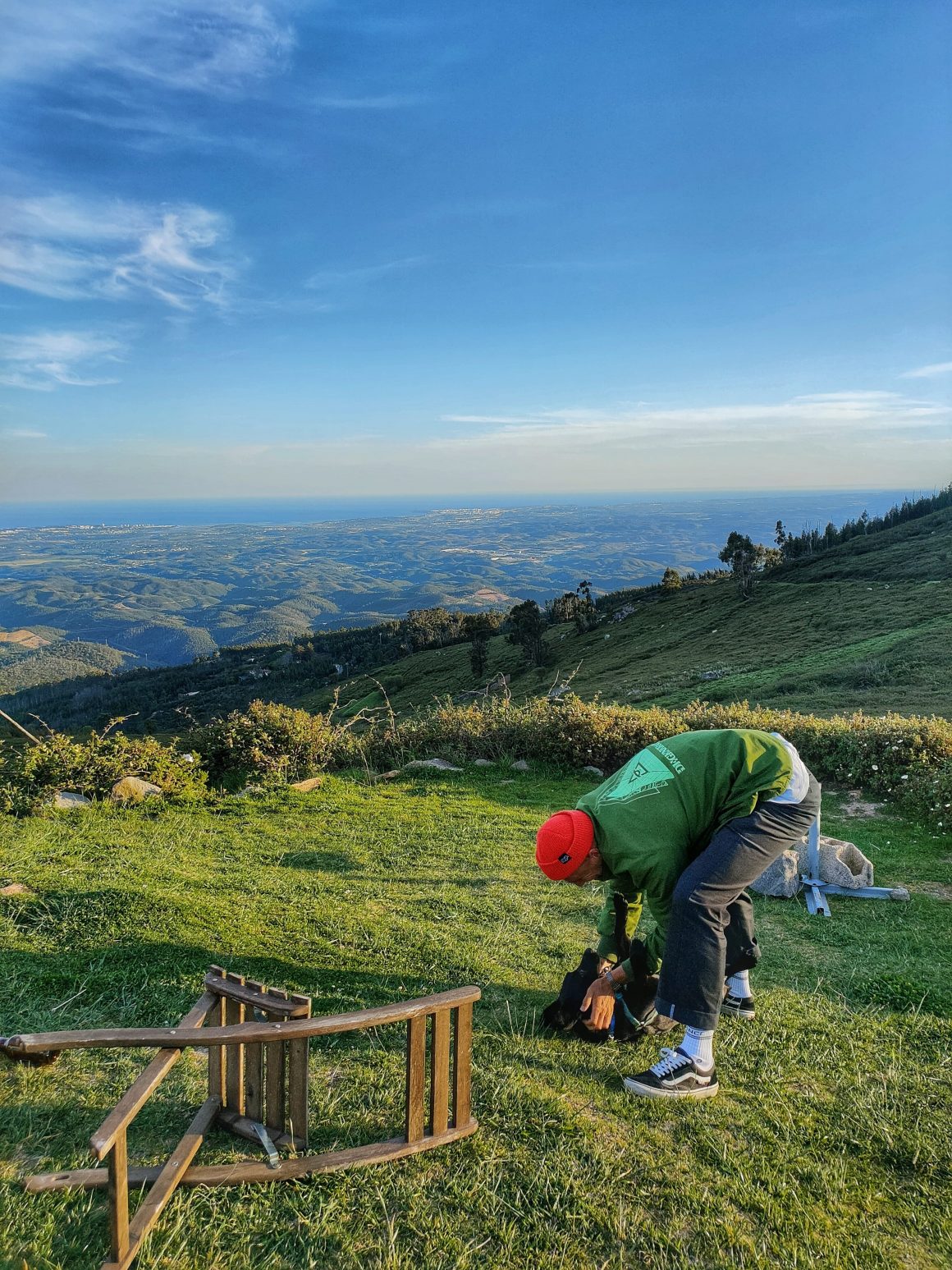 Monchique Resort & Spa
Lugar do Montinho
Monchique, 8550-232, Portugal