Zürich, who doesn't know the beautiful city in Switzerland? If you want to make the most out of your visit, a stay at The Dolder Grand is an experience on itself. Make sure you have enough time to explore this grand hotel as well.
Diverse celebs have stayed at this hotel as well, and we totally understand why. It's a luxurious experience you'll always remember. You will feel like a celeb for a day! Or two, or three, we didn't want to leave.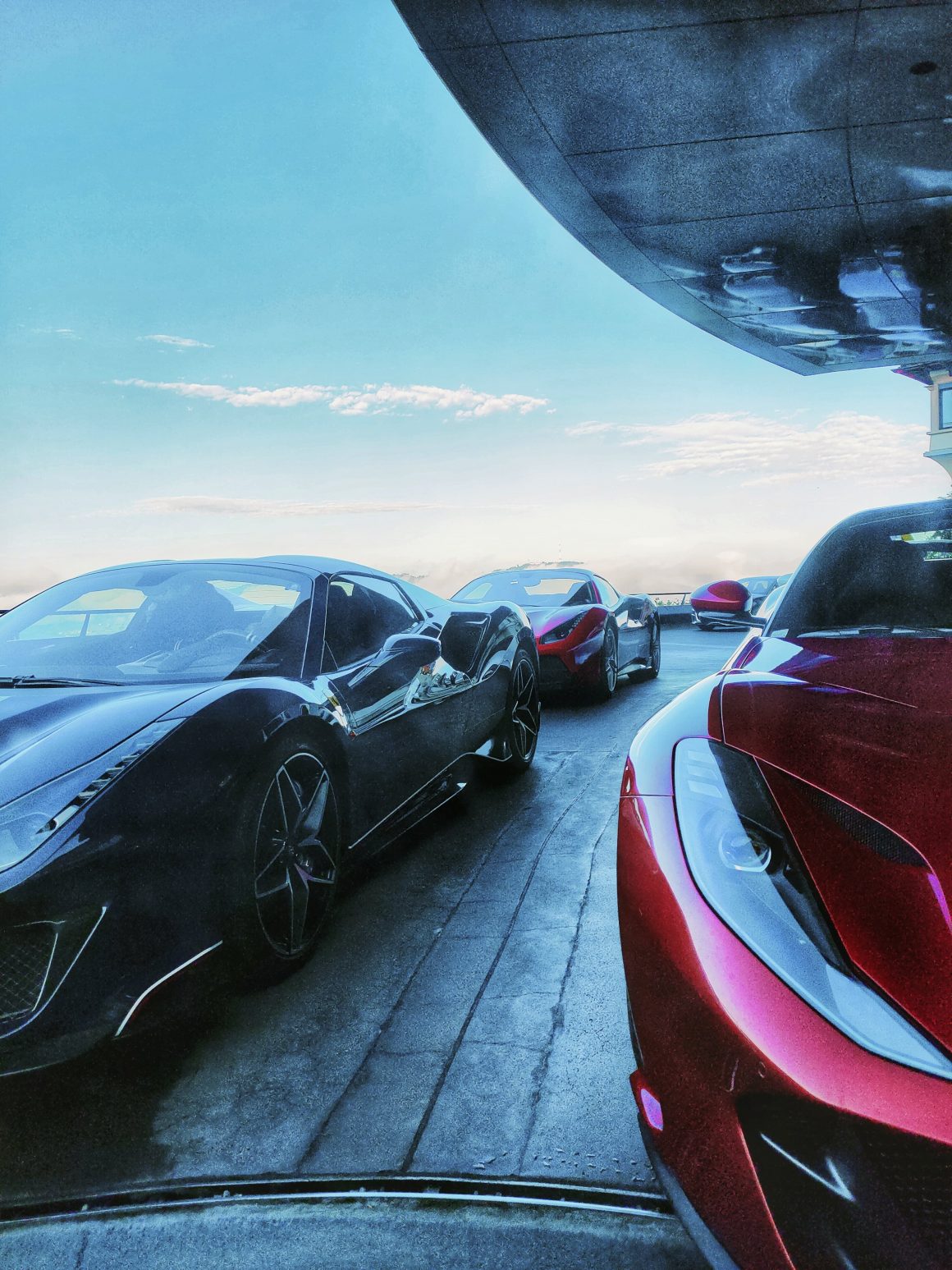 All day long you'll feel like you're on top of the world, literally because the hotel is located on top of a hill, overviewing the beautiful city Zürich. Even at the breakfast buffet you can enjoy the view. Which, by the way, is one of the best breakfasts we've ever had. From waffles on the menu to chai pudding and clean juices at the buffet, and from egg dishes on the menu to beef tartare at the buffet. There is so much to choose from, we never had as big of a breakfast as we had here.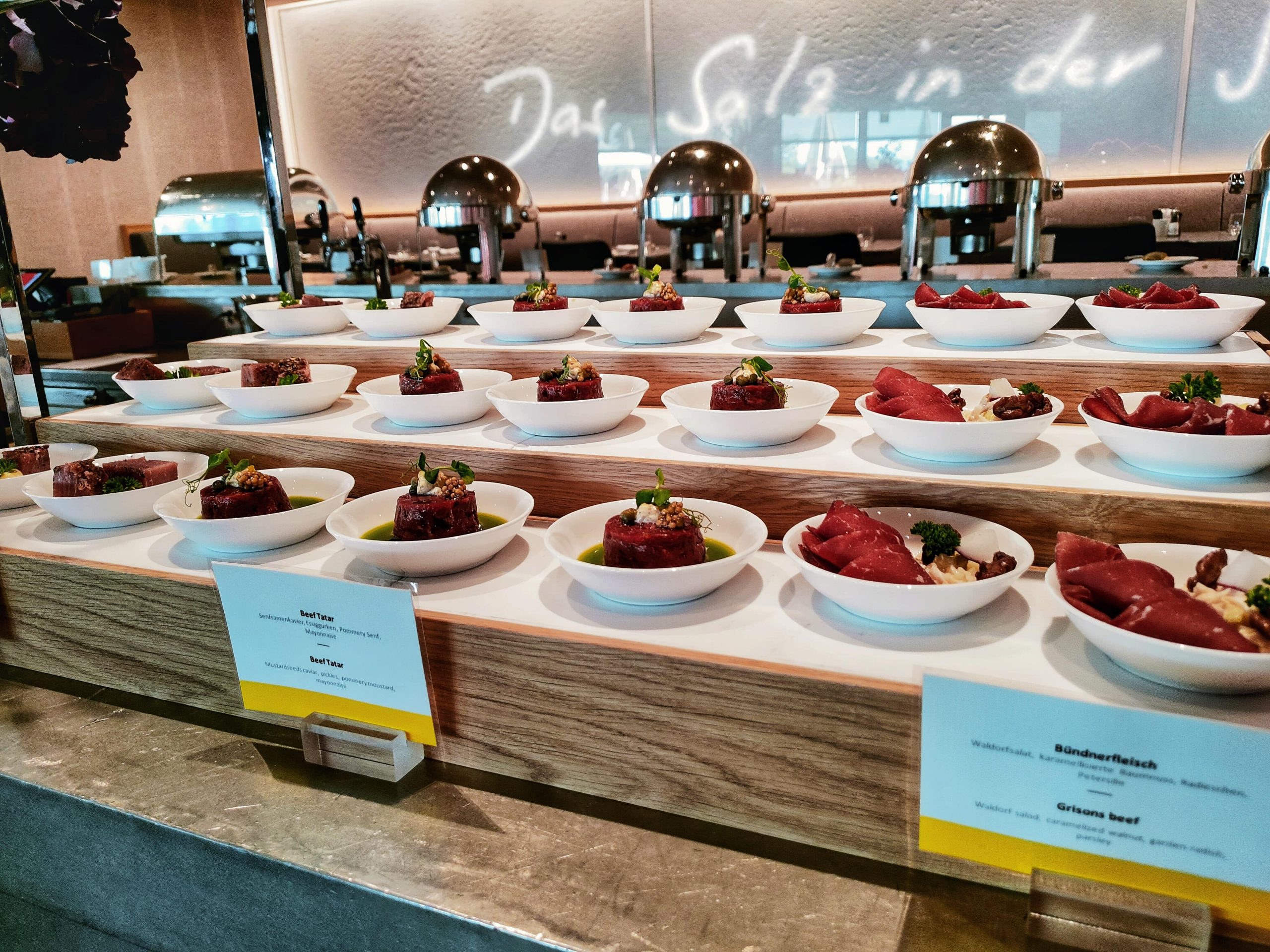 It's a gym, it's a spa, it's The Dolder Grand
We know a hotel is not a gym, so we don't expect much, but The Dolder Grand made it happen to have a high-end gym inside of the hotel. The attributes are modern, and you have everything you need to keep that healthy shape of yours. After some hard work it's time to relax and so you can make your way over to the spa.
From the jacuzzi with a view to the common spa area or a separate nude spa area (one for men and one for women). You can say everything's in-house; we would almost forget this is a hotel. What a nice way to relax.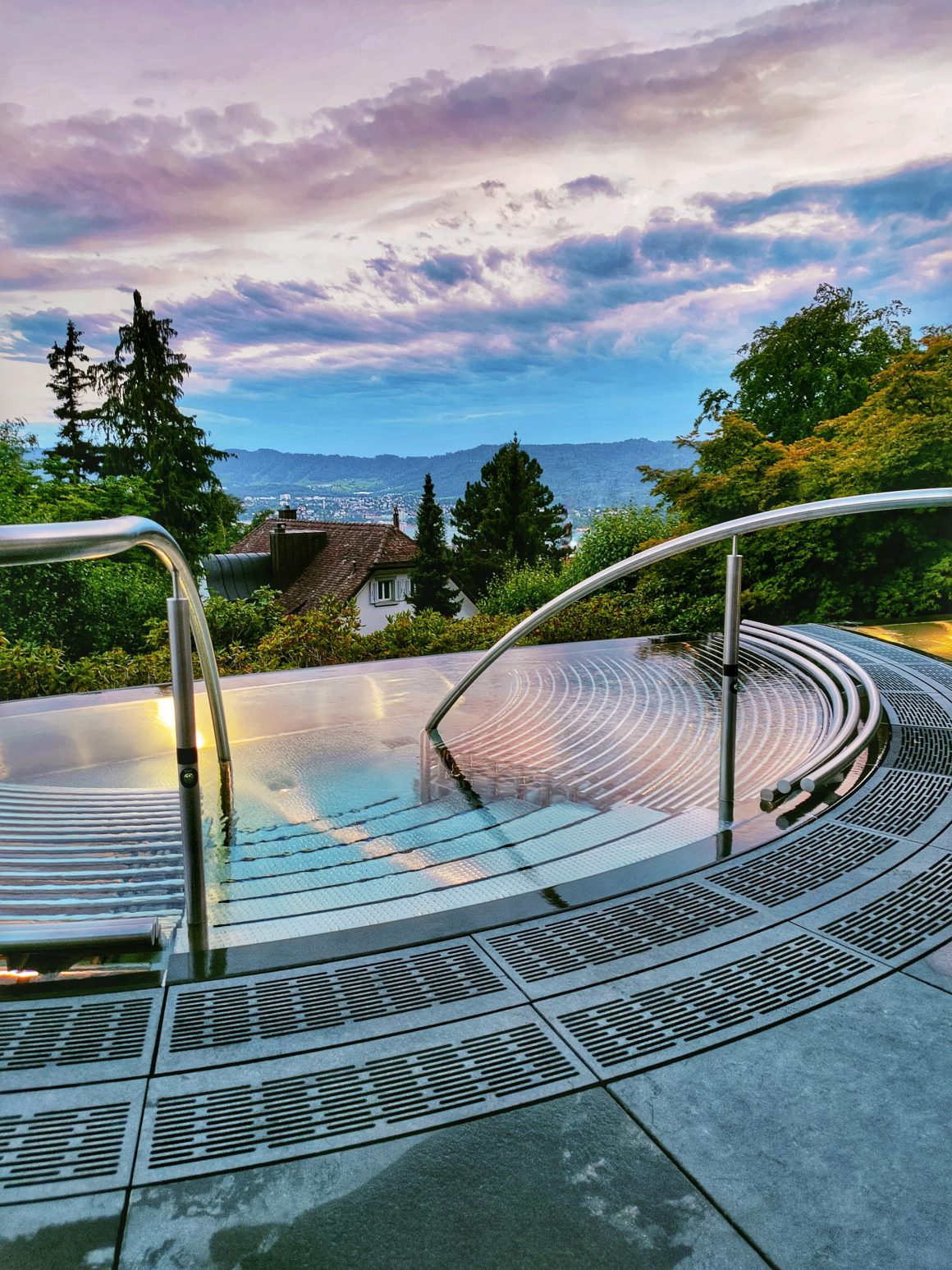 Sustainable Travel badge
What also makes The Dolder Grand Hotel an attractive place to stay is Booking.com's well-deserved Sustainable Travel badge. One of the many initiatives is the decorative tassel next to the bed. Which you can place on the bed to indicate that the bedsheets don't need to be washed. In addition, the reuse of towels is also encouraged, and plastic uses has been brought to a minimum. You can find an overview of all sustainability measures on The Dolder Grand page on Booking.com.
Do you find this interesting, and do you want to book Sustainable Travel accommodation more often? Then you can use the Sustainable Travel badge filter on Booking.com!