Foodie Guide to Newcastle
Get your Grub on!
Dobson Parnell
I'll start the Foodie Guide to Newcastle with this fancy place. Ethically sourced local produce combined by the chef into an array of amazing and well prepared dishes. Here are my favorites: The light but flavorful parsnip soup with cumin yogurt, the almost rare "melt in your mouth" lightly roasted halibut with sea veggies and salsa verde and the juicy 10 ounce porterhouse steak with beef fat chips. I was there with a couple of friends and basically everything we ordered was a treat to the eyes and the tastebuds. So go ahead and get creative with the menu. Additionally they have a well prepped Gin Tonic menu to get the evening rolling.
"Foodie Guide Newcastle"
Meat Stack
This place is celebrated as the best place to get a real American Burger, they are going a little into the direction of the world famous In-n-Out franchise which is always a good thing. The burgers are prepared in a smashed and steamed style and a couple of variations to choose from. Fluffy bun mixed with a juicy and crispy patty that has a little sweetness to it. I went with the West Coast Classic and some crunchy beef drippings fries. You can go with a double or a triple if you are really hungry. (I had mine at the Grainger Market – they do have a second location which has actual seating possibilities. I ate mine like an animal on the streets of Newcastle 🙂 )
"Foodie Guide Newcastle"
Longhorns Barbecue Smokehouse
So I have read a couple of mediocre reviews of this place about waiters and temperature of the food but I have to disagree. The service was quick and my BBQ burger was hot and juicy. I ordered the Dirty Longhorn which is kind of an insane version of a burger – filled to the point of explosion with a hog butt, brisket, Andouille sausage, slaw, hot sauce, BBQ sauce, pit beans and even fries all stuffed into one poor pretzel roll. The mess alone and the gorging on this monster was so much fun and delicious. The portion is huge (as far as I can remember I asked for a smaller version – see pictures)
"Foodie Guide Newcastle"
Fat Hippo Underground
Another location for a great burger, this one falls more under the category of gourmet burger.
Zapatista Burrito Bar
Good Mexican food. Go for the sizzling Pork Fajitas, Quesadillas or a modern version of a Burrito (Chipotle Style).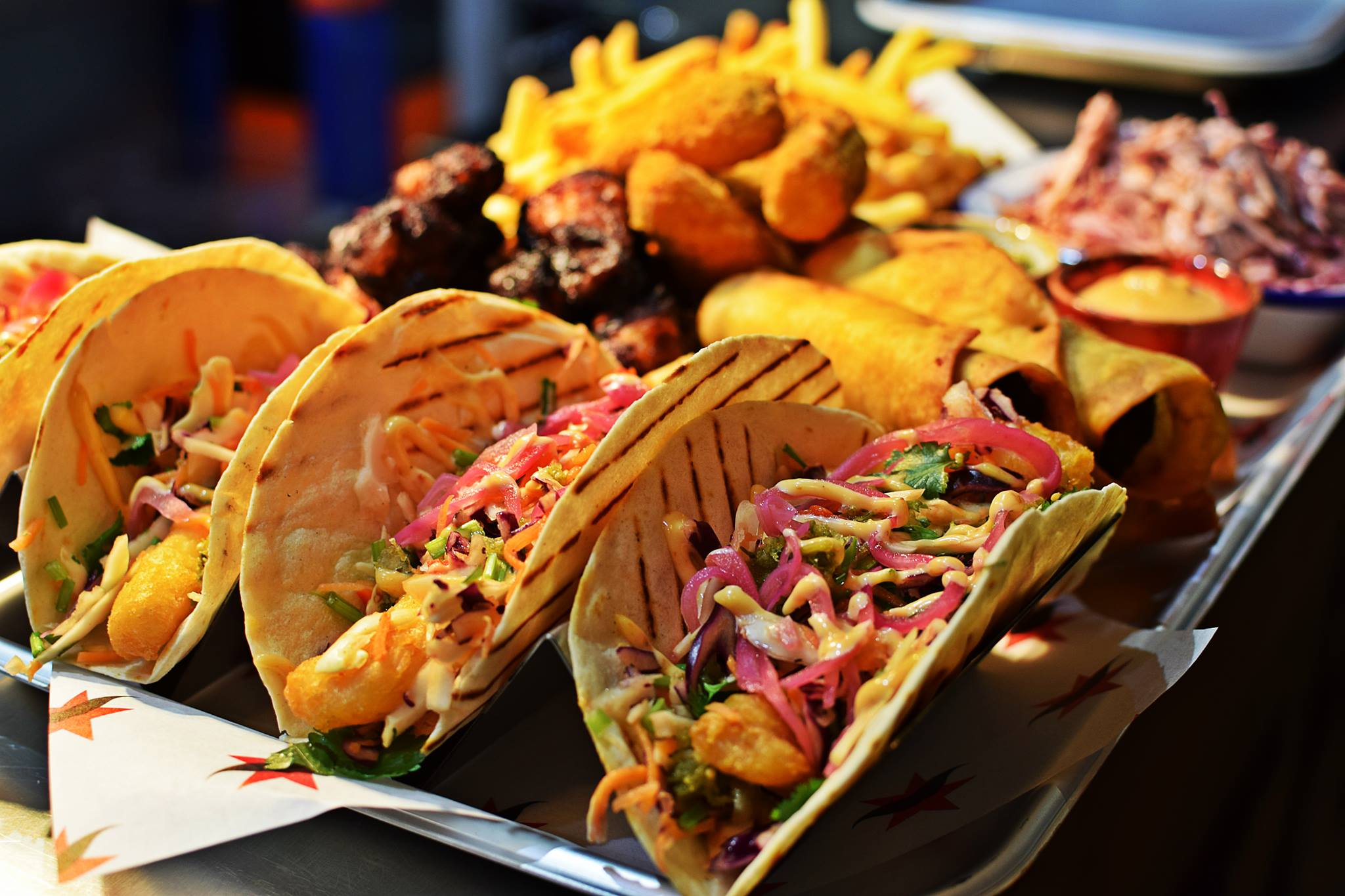 "Foodie Guide Newcastle"
Rileys for some Fish Snacks, Saltwater Fish Company for Oysters in Fenwick Newcastle and to test if Blackfriars one of the oldest restaurants in England (13th century) is still serving good food.
I probably missed a lot more but hopefully I will expand my list in the future with a second visit.
As a side note:
Newcastle does have a cat and dog cafe where you can have coffee, cake and play with the resident dogs and cats. Just in case you love these kind of places.
Dog and Scone & Mog on the Tyne Newcastle Cat Cafe
Read more about Newcastle right here… 🙂