Mövenpick Hotel Izmir – Location, Location, Location!
The Mövenpick Hotel Izmir is a monolith only a couple of steps away from the beautiful waterfront in Izmir. This is a place where locals meet during the day and especially during sunset for a picnic, chill out and enjoy a couple of drinks. The park at the water is huge and offers space for lovers, friends and families relaxing there every day.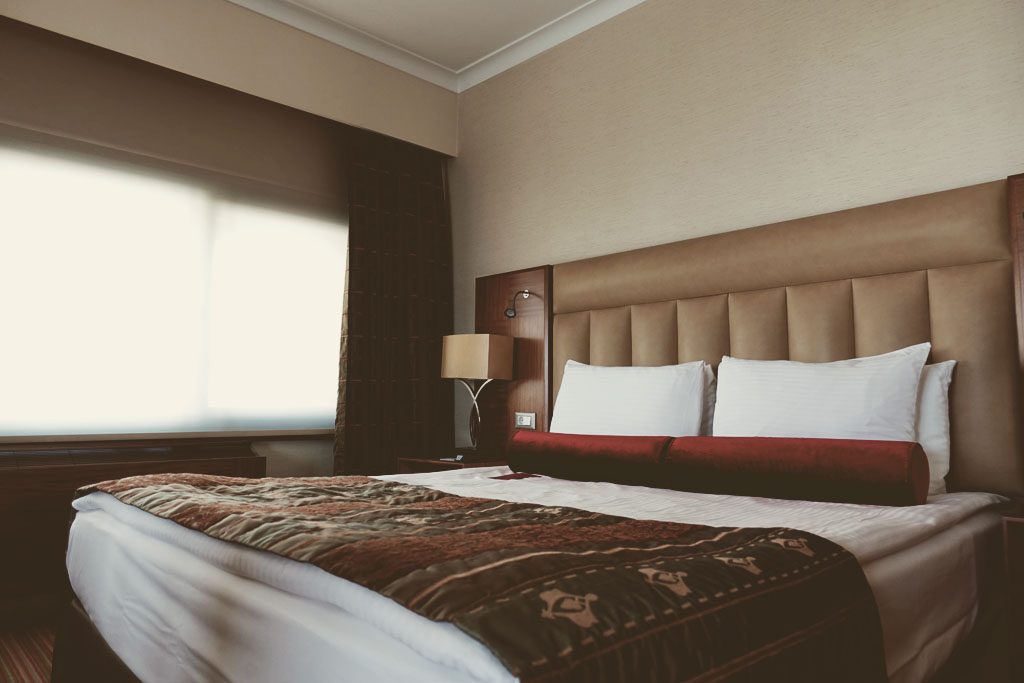 Back at the hotel the check in is swift and without a hassle. The business hotel offers all amenities you might need from an indoor swimming pool, a fully equipped gym with view of the harbor and free fast Wi-Fi for your nightly Netflix movies. If you are feeing exhausted they also have a spa area with a steam room and the option for all kind of massages.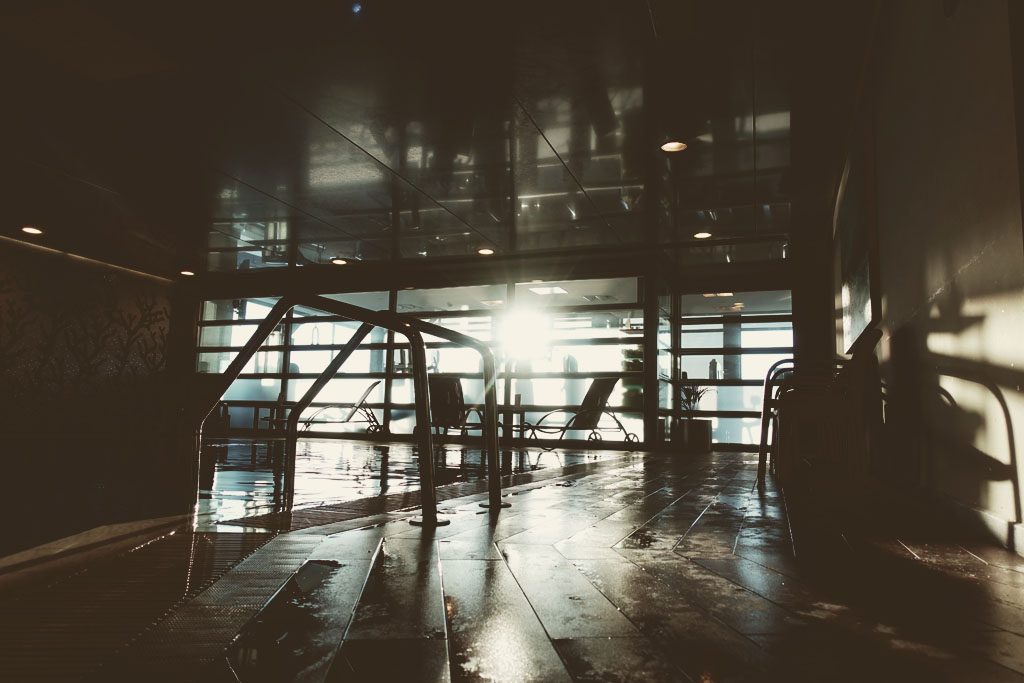 The rooms are spacious with black out jalousies (something I personally love so much), bathtub and/or showers and room for your wardrobe. The design has a touch of the 70s to it from top to bottom.
Food:
The breakfast buffet is varied with everything from the classics (jams, cheeses, hams and eggs) to Turkish specialties. As a recommendation ask for a cappuccino which is much better than the filter coffee.
At dinner I enjoyed a dinner that ranged from eggplant soup, beyti kebap and charbroiled octopus to baklava, helva and sekerpare. (Here a quick description: Beyti Kebap (Kebap wrapped in a lavash bread), Baklava (Dessert made from layers of filo with nuts), Helva (Dessert made from Tahin), Sekerpare (Ballshaped almond based pastry with lemon sugar glazing)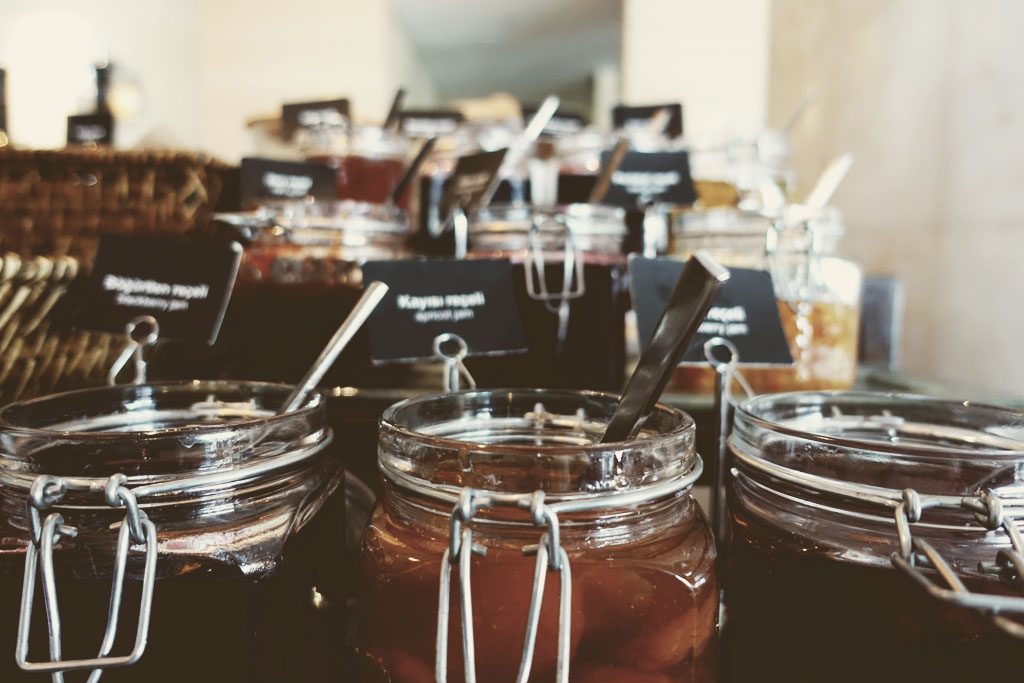 But for me the biggest plus of the Mövenpick Hotel Izmir is its location, which is not only at the water but also in walking distance to the bazar, many many delicious restaurants and all kinds of shopping opportunities from originals to fakes. So if you wanna buy the real Gucci shirt or that really fake Gucki shirt they got you covered.
Time to go for an exploration!
If you are looking for delicious dinner check out our article about the Balmumu.
Mövenpick Hotel Izmir
www.movenpick.com/turkey/izmir
Kültür Mahallesi, Cumhuriyet Blv No:138,
35210 Konak/İzmir, Turkey