Where to eat in Mechelen, Belgium – Cosma Food House
Are you hungry and wondering "Where to eat in Mechelen"? Here surrounded by steel beams, an old staircase and an open shop concept the Cosma Food House caters a down to earth style of high quality food to the hungry hungry people. With a long walk way lined with tables and an old vintage style bar I felt right at home here. I love those places that serve amazing food but leave the snooty attitude at the front door. Here everything feels friendly inviting and homey.
As you guys know I am all about essential information, so let's get down to the menu and its best features. I can absolutely recommend to share all plates and this way get the chance to try more dishes which somehow are very sharable.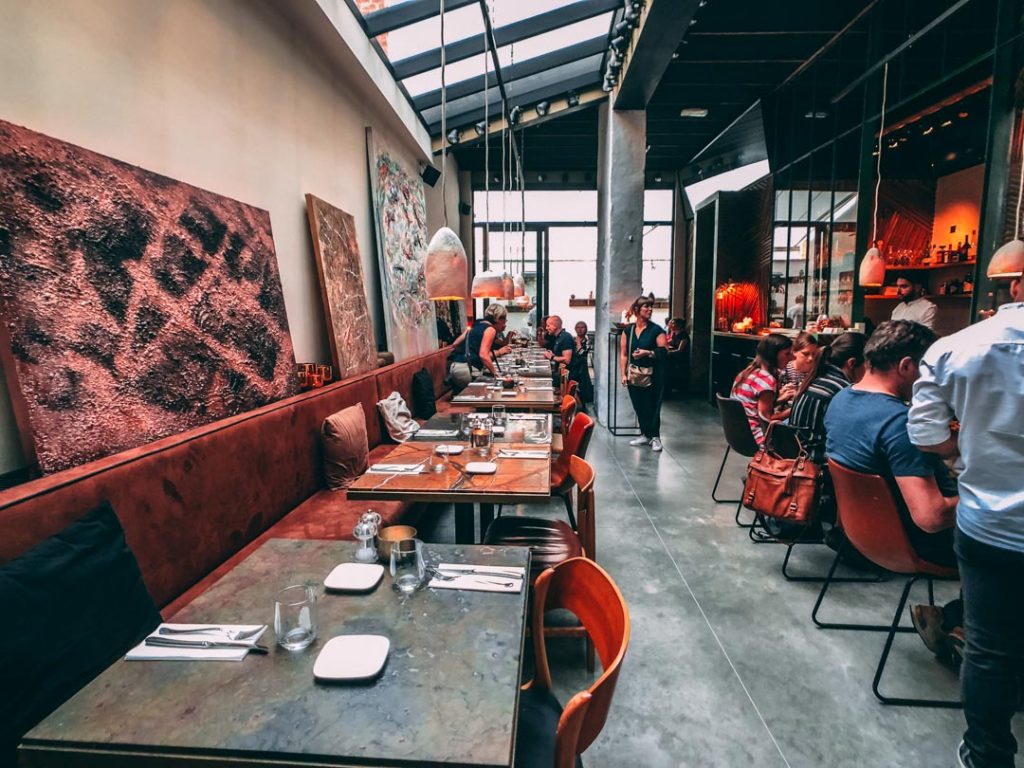 Where to eat in Mechelen – The Menu Guide:
Starting out with a pulled pork Tex Mex Crunchy Taco with a homemade salsa it is a fresh starter and if you ever had Crunchy Tacos you know the satisfying feeling as you take a bite. Next the roasted king crab was lovely and already broken into easy pieces, the beef tartare was made from delicious high quality meat, be aware that the ingredients are not mixed in already. I love to mix and match myself.
All dishes were without a doubt delectable but I especially loved the salmon marinated in gin and tonic with cucumber and sour cream, the grilled gambas with ginger and chili and the Brasvar back filet or the Black Angus Prime Steak.
Man! As I am writing this I realize how good those dishes were and now I will actually end the article and go get some food. You should too if you are close by Cosma Food House in Mechelen.

Cosma Food House – Where to eat in Mechelen
Befferstraat 24, 2800 Mechelen, Belgium
www.cosma.be
Thanks for reading "Where to eat in Mechelen" we are happy you found us and would appreciate your support with a follow on instagram (www.instagram.com/vanguardvoyager)