Canon EOS M100
We usually talk about food, places to see, adventures to discover..food again, but today we want to review something else: one of our cameras!
Our iPhones are always in our pockets, ready to snap the most spontaneous shot in the most random situation. But for less unexpected situation we also rely on our photocameras, one of them being the mirrorless Canon EOS M100.
Let´s start off with some key specs:
24MP APS-C CMOS sensor
Dual Pixel autofocus for stills and video
3″ tilting LCD
6fps burst shooting (4fps with continuous AF)
1080/60p video with digital IS
Wi-Fi and NFC with Bluetooth
DIGIC 7 processor
Interesting ones, we think. Of course, it cannot replace a kick ass reflex used for landscapes and to bring with you on your most epic trip, but definitely worth considering for quick shots that you want to look better than your iPhone (not compared with the iPhone X however – if you do, let us know!).
This camera is definitely designed and produced for smartphone photographers, aiming at taking their own first official camera, or photographers that need a quick and easy, ultraportable nice camera.
The controls on the exterior part are very easy to use and it has also a very responsive touch screen, which it can be turned for ultimate selfies. The functions are packed in the inside, so to say, allowing users to edit photos on the go (exposure compensation, white and black balance, exposure mode and a whole lot more). Unfortunately, the viewfinder is missing.
Price? A little less than 600€. But I believe you can find it for some bucks less if you scour the internet a bit.
So if you´re looking for a camera to replace your smartphone´s agility to frame almost everything, such as a flock of birds flying on the horizon, right when the sunset is on fire, or an artistic shot on your way back from work, then this is a great choice!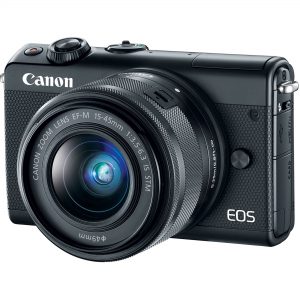 Do you have one already instead? Show us your shots on Instagram using #vanguardvoyager!