Who are you, Polly Maggoo
Its all about fashion. Especially this movie: Who are you, Polly Maggoo (original french title: Qui êtes vous Polly Maggoo?) – 1966 B&W
Polly Maggoo is one of the cinematic gems lost in a world of sex and the city and devil wears Prada (btw how subtle is this product placement). A must see for anyone interested in fashion, film, photography and french cinema. Everything, from sets to costumes is stylish and grand. This film amounts to satire, the sparkling fashion industry, a surreal story that attacks and loves the media with incredible dialogue, very weird subplots and black and white aesthetics you just can't find anywhere else.
Directed by William Klein former fashion photographer for Vogue during the Diana Vreeland era. Through his work and style he is ranked as one of the best photographers of the 20th century. Unbelievable creative work by costume designer Janine Klein.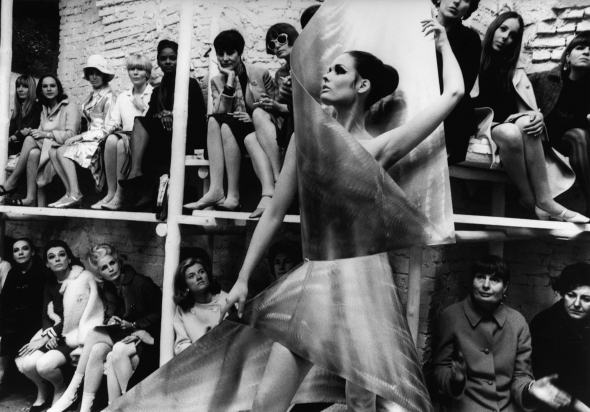 Great cameo appearances by famous photographers Jeanloup Sieff, Louis Faurer and the immortal Richard Avedon.
I could tell you so much more… but instead i will leave you with some images and the opening scene of Qui êtes vous Polly Maggoo?
Polly Maggoo IMDB (http://www.imdb.com/title/tt0060879/) , William Klein Wiki
More stuff like this is riiiight …HERE