Better for the environment, no chaotic airports, and moving quickly from country to country to explore the best places.
Please take a seat, get ready for our Interrail story, and get inspired to plan your own.
Paris
Route: Amsterdam – Paris
Duration: 3,5 hours
Make sure you have an extra seat reservation as this is necessary for a lot of train travel in France. This is about 30 euros extra for your interrail ticket. But hey, you will have a seat guaranteed and of course, we didn't want to skip the beautiful city, Paris! Explore the highlights such as the Eiffel tower (literally a highlight), Museum Louvre, Panthéon, and many more with just a metro day ticket in zone 1.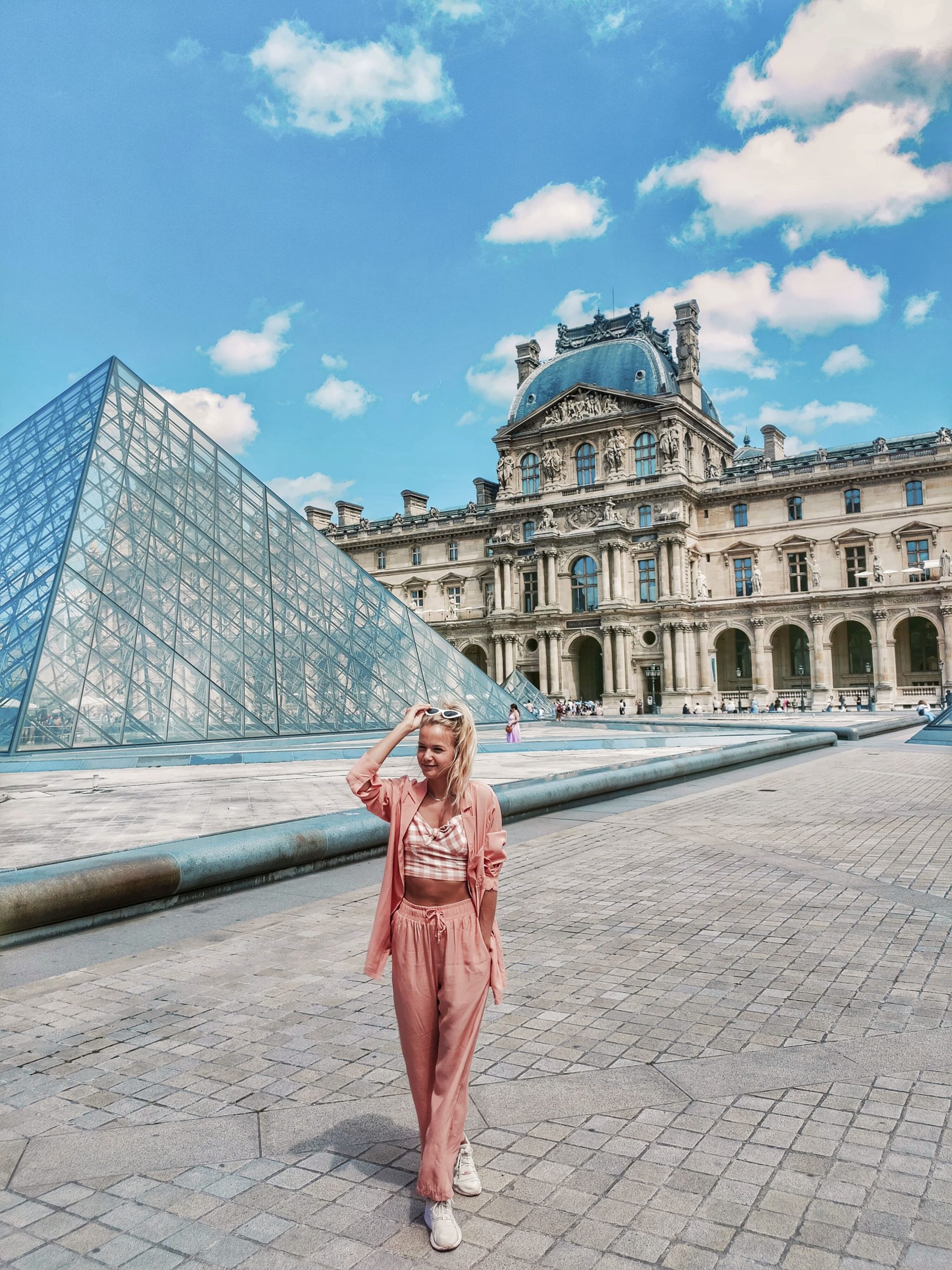 Hotel tip: La Nouvelle République
Nancy
Route: Paris – Nancy
Duration: 2 hours
Nancy is a unique and chic French city. Local pastries and sweets, cute streets, lovely terraces with good wines, and a lot of art to admire. Around the city, you'll find a lot of history, yet lots of modern street art. The city is a piece of art itself.
If you're traveling between mid-June and mid-September, you should check out the light and sound show at Place Stanislas. La Belle Saison is spectacular! It starts every evening at 22:45, be on time!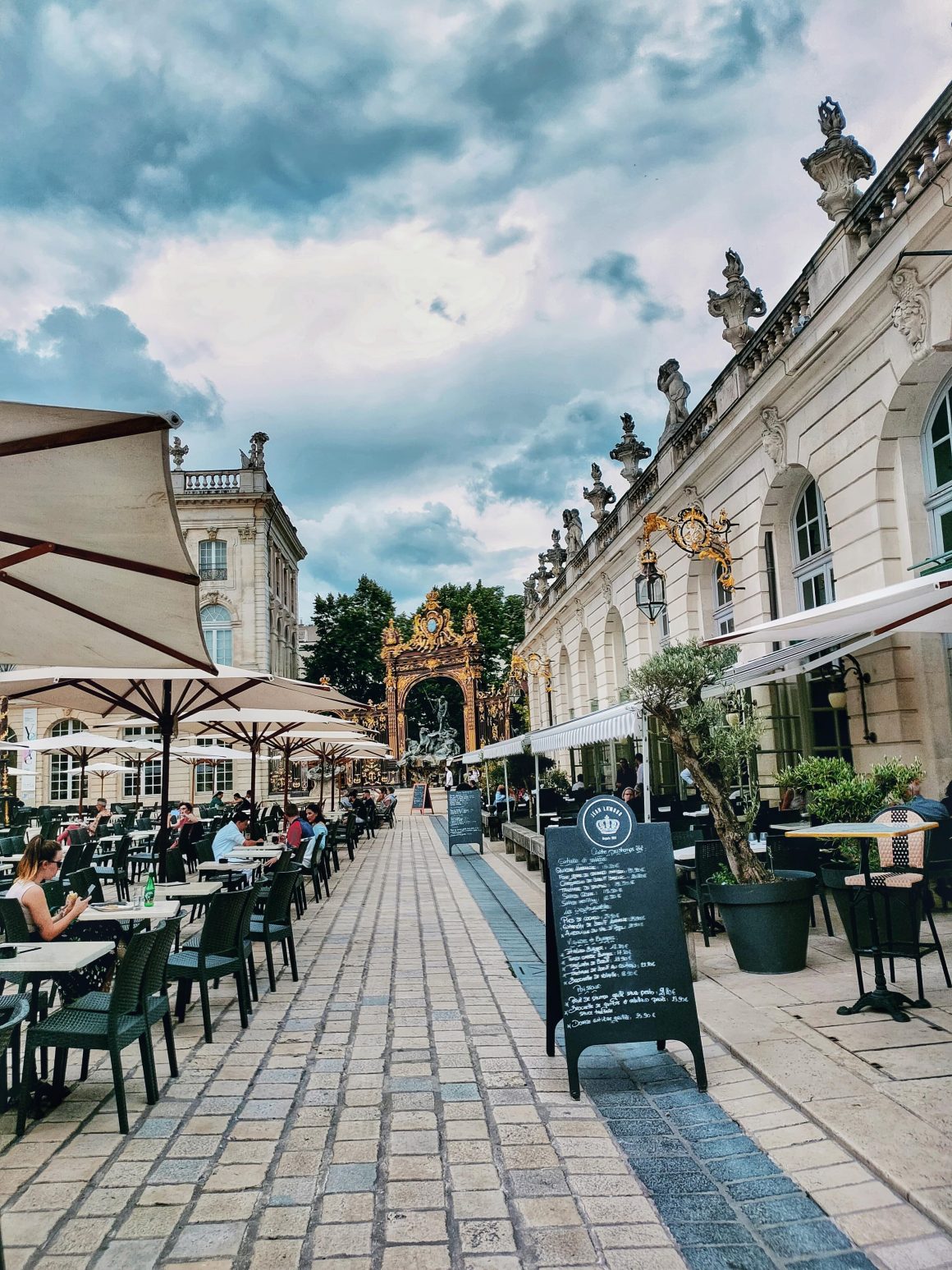 Hotel tip: Hôtel de Guise
Restaurant tips: Vins et Tartines (local cuisine), Grand Café Foy (on Place Stanislas), Art Nouveau Brasserie L'Excelsior (a very arty restaurant)
Zürich
Route: Nancy – Zürich
Duration: 5,5 hours
We leave charming France behind and take the train to nature in Switzerland. On route, you'll see the landscape changing, what a beautiful way to travel. We didn't want to stop the travel so we jumped on the bus to explore the mountains and nature around Zürich.
With the Grindelwald and Mount First Adventure, you'll visit the top of Europe. At the top, you can enjoy the breathtaking view and explore the surroundings by taking first the kart and after the step to move your way down again. This activity will take the whole day so make sure you book it in advance.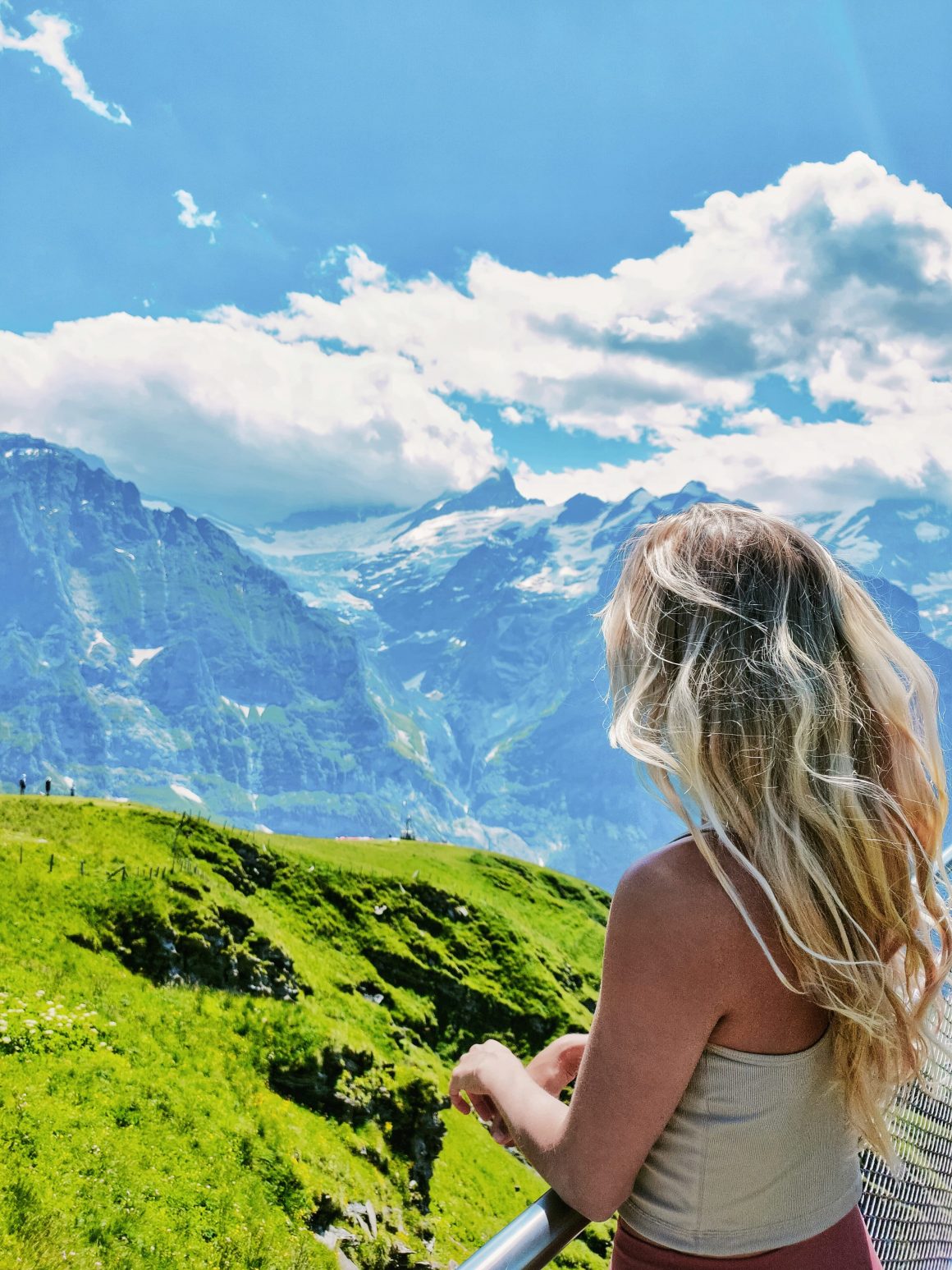 From the top of the mountain, we visit the top of the waterfall. For this activity you need the morning, a bus will take you in about one and a half hours to The Rhein Falls. We were falling in love with this place.
Hotel tip: Hotel The Dolder Grand
Innsbruck
Route: Zürich – Innsbruck
Duration: 3,5 hours
This authentic city will be a nice in-between stop on your way to Italy. The city is pretty and pretty small, so you will have enough time to enjoy some me-time. Get yourself a nice place to stay and have a look at the mountains, breath in the fresh air, and let all your worries behind.
Verona
Route: Innsbruck – Verona
Duration: 4,5 hours
There is so much history to discover in Verona! So, if you're interested, you should definitely book a city tour. It's worth it! This makes the city even more interesting than it already looks and tastes… Because the food here is next level in the Italian quality rate. Some food tips: try the Gnocchi con stracotto at Hosteria Il Punto Rosa and the Risotto all'Amarone at Ristorante Greppia. Thank us later.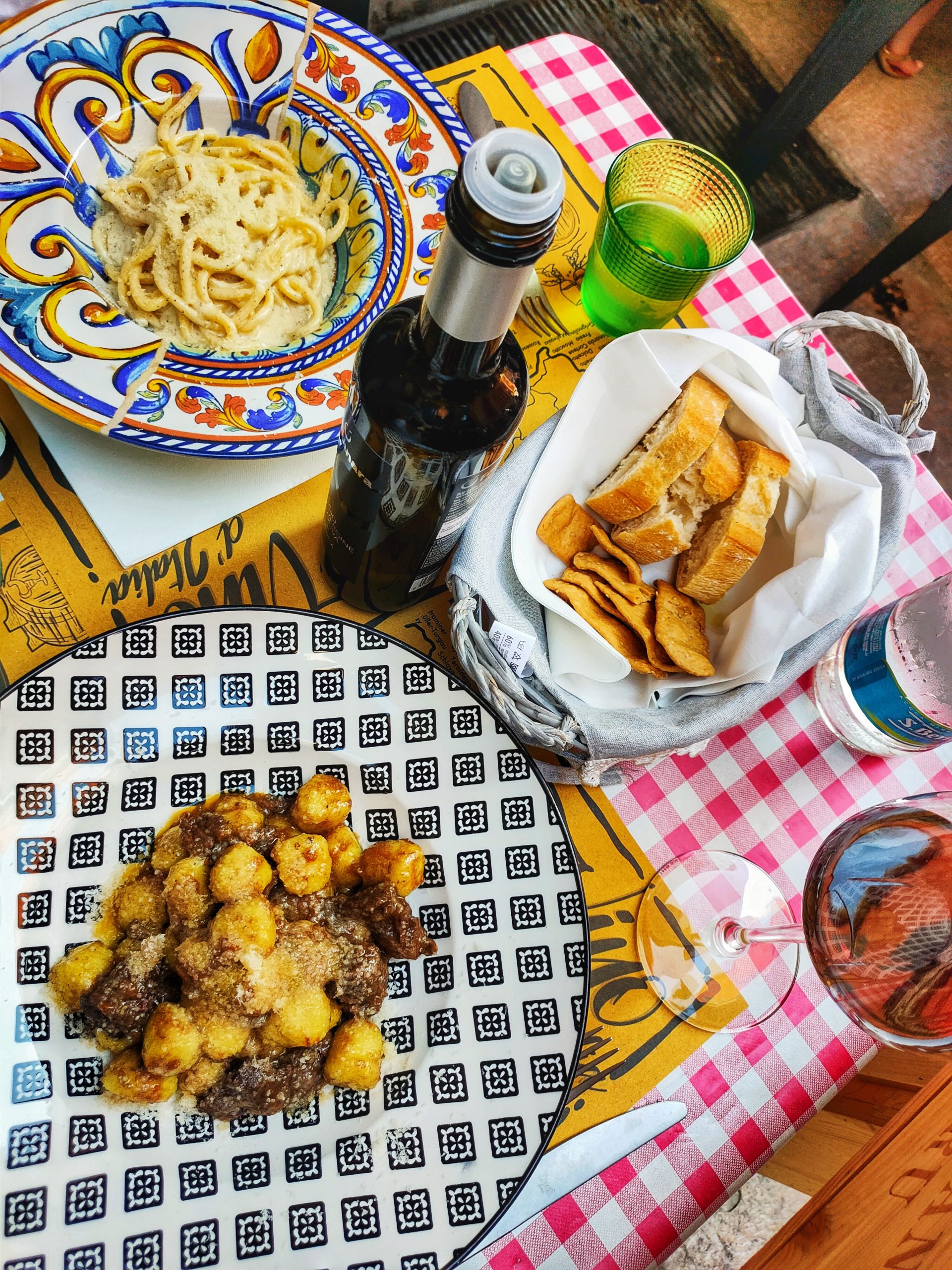 Hotel tip: NH Collection Palazzo Verona
Hotel tip: Relais Balcone di Giulietta
Milan
Route: Verona – Milan
Duration: 1,5 hours
Milan is an amazing city trip to add to your interrail travel. This bursting city is worth a visit for a couple of days. Especially because from here you can easily explore the city sightseeing as well as the surroundings. With the Cinque Terre tour, for example, you'll be visiting the different UNESCO villages at the coastline for a full day.
With the bus you'll arrive in Manarola, catch the train to Monterosso and be on time for the boat to Pontovenere. What a day! And did you know that pesto comes from this area? Yes, now you're even more excited, right? You'll get the most delicious pesto pasta here and accompanied by the local wines it's a lunch to remember.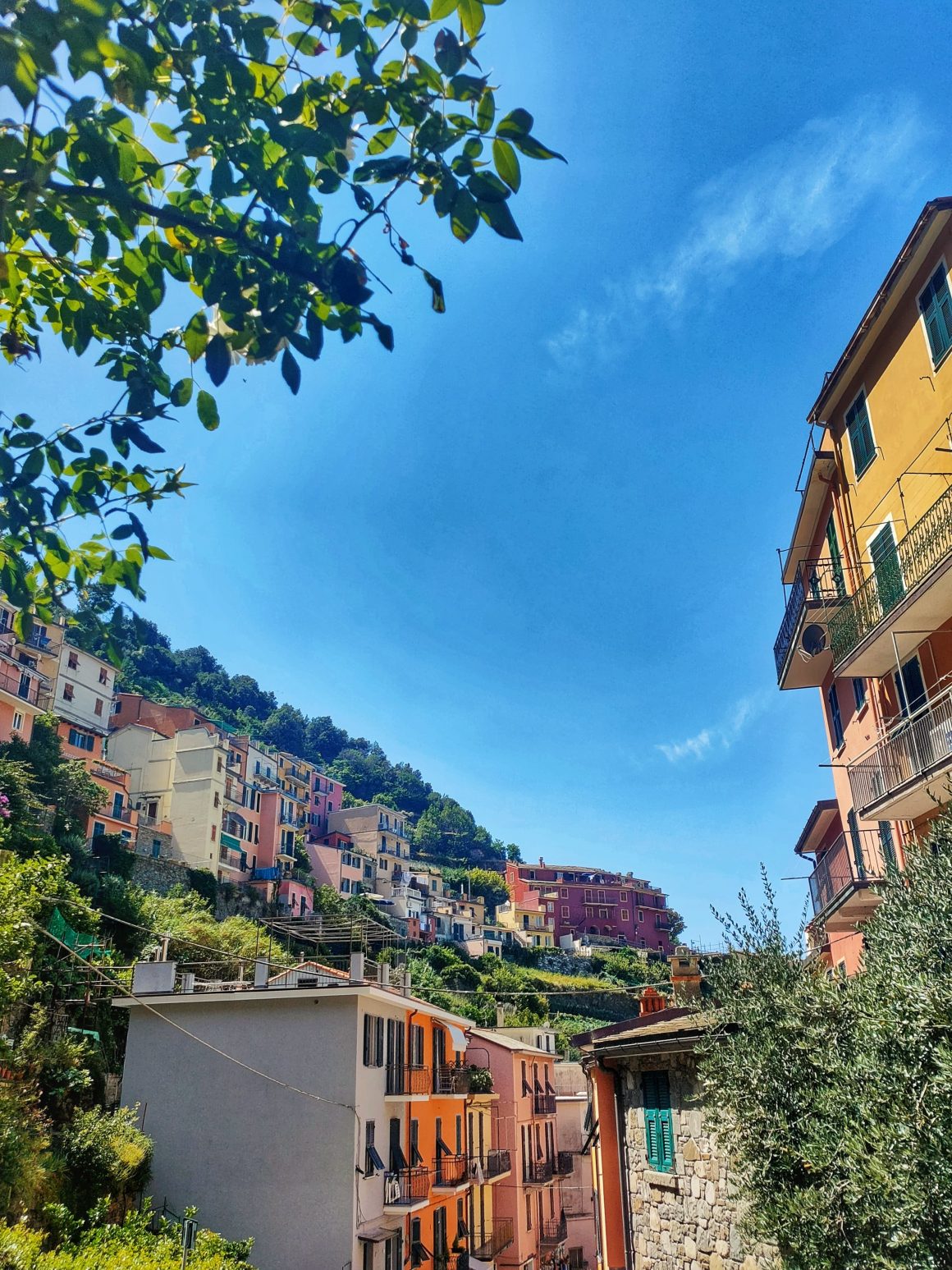 Don't forget your swimming suit, because in Manarola you will get some time off to have a nice swim in the clear waters. As well as in Monterosso, where you'll have your lunchtime (so that also depends on how long you want to enjoy the food and wine).
At the last stop, we recommend you walk up a bit, instead of staying alongside the harbor. As you can see, you will get into a cute little street where you can get yourself a deliciously refreshing ice cream.
This day trip is a great getaway from the bursting city of Milan. But of course, you also need to discover the sights here!
Restaurant tip: The Manzoni
Bern
Route: Milan – Bern
Duration: 4,5 hours
If you know, you know. This city (or in our eyes: town) might not be as 'famous' as the other cities, but Bern will be a pleasant surprise to end your trip in the beautiful nature and authenticity of Switzerland. The train station is very central, so you only must walk about 5 minutes to get into the old town, one of the things to see in Bern.
Besides the old town, you can have a beautiful view from up the 'Rosengarten'. Look at how clear the waters flow through this city, we can't get enough. Luckily, from the restaurant Altes Tramdepot, you can still enjoy the view and have a bite and a cold beer.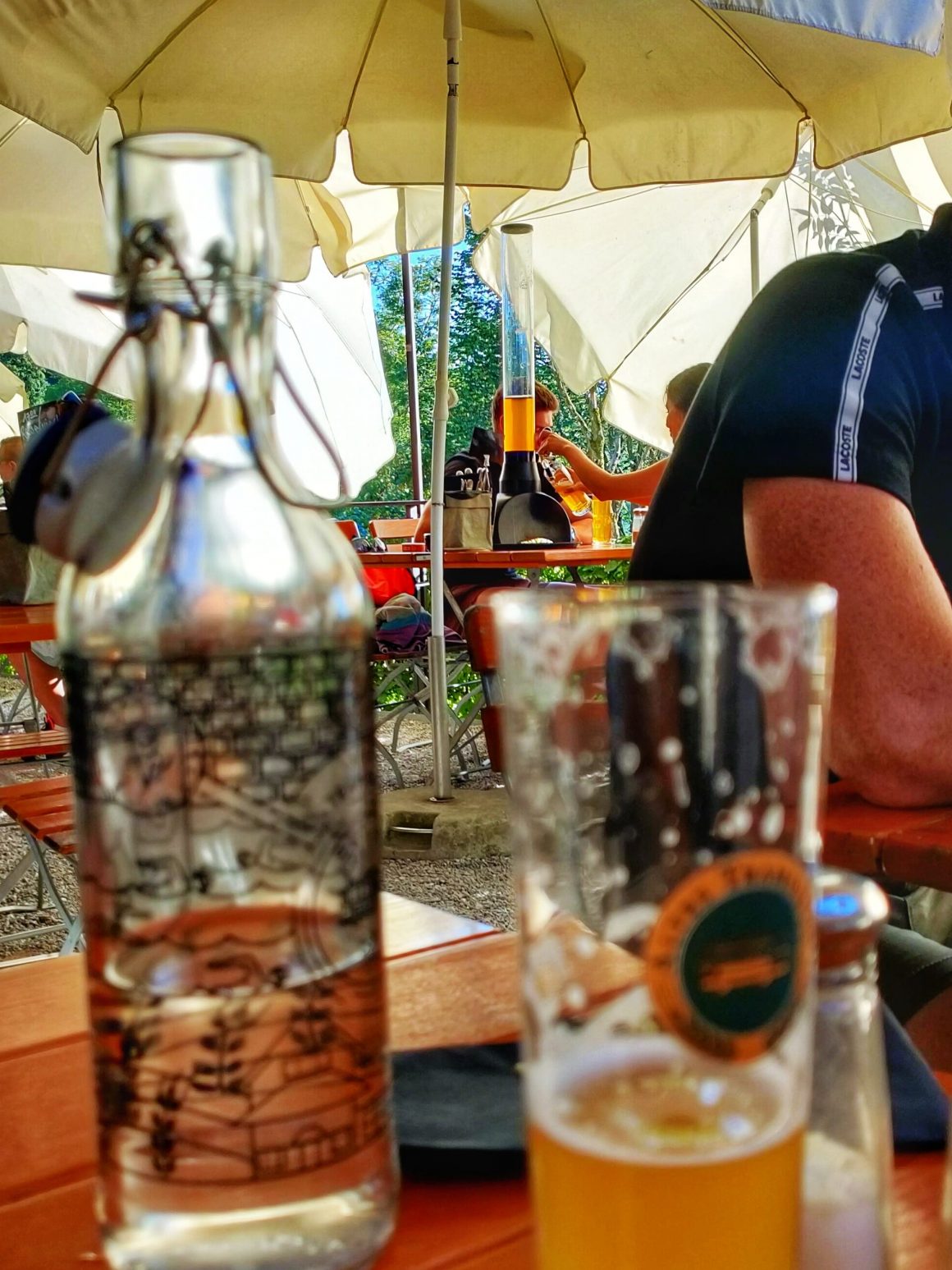 Hotel tip: Hotel Schweizerhof Bern & Spa
Restaurant tip: Altes Tramdepot
Cheers on this last stop. We'll be looking forward to seeing the rest of Europe!